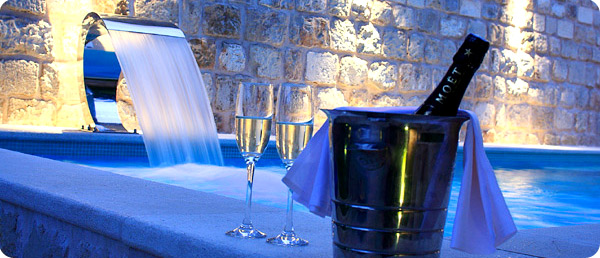 Luxury villa in Croatia to provide perfect holiday for many this summer.
And throughout the hottest months of 2010 it could be visited by scores of tourists from around the world, all eager to lap up the Mediterranean sun and lie back on golden, sandy beaches.
Here, travellers are treated to one of Europe's most breathtaking cities – dubbed the Pearl of the Adriatic – where intertwining streets and alleys make for a web of discovery.
Quaint cobbles lay as far as the eye can see, while visitors enjoy drinks and authentic Croatian cuisine at the numerous bars and restaurants.
Indeed, Mount Srdj, which overlooks the city, is likely to be particularly popular this year, as people take advantage of the brand new cable car that will link city with mountain peak.
Meanwhile, Split, itself a Unesco World Heritage site, is a popular and enthralling destination packed with luxury villas and quality accommodation.
Whatever part of the beautiful country is chosen, Croatian Villas can be relied upon to offer an extensive choice of accommodation to suit any type of trip.