Additional Guest Services BC026 – BC027 – BC040
---
The following additional services can be arranged at the villa:
Mini-Bar.
Villa is equipped with a mini bar stocked with selection of Croatian red/white wine. A price list is provided and guests make a note of what is consumed on the drinks tab which is settled in cash weekly or at the end of their stay depending on which is shorter. Mini-bar is filled regularly and can be adapted to stock guests preferred drinks. (for BC026 only)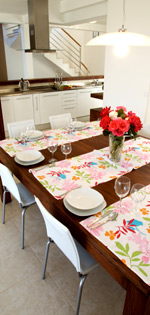 Babysitter
– Evening baby sitting can be arranged on request. Prices start from Euros 7 per hour payable locally.
Aroma Massage
can be organised at the villa either in the privacy of one of the villa rooms or on the rooftop terrace.  Massage is offered as 60 minute slots with prices starting from Euros 40 per hour payable locally.
Laundry Service Washing + drying Euros 20 per load, Washing + drying+ ironing Euros 30 per load payable locally.

Local Activities/Other Services: e.g. Rent a bike, Rent a scooter, boats for short rentals, wind-surfing school, scuba diving, other daily excursions can all be arranged locally subject to availability.  If you wish to reserve any of the above please request this from one of our consultants.
Additional services if paid locally must be paid in cash. Credit cards are not accepted.