3 Bedroom Apartment with Shared Pool, walk to Hvar Town, sleeps 6-7
Luxury 3 Bedroom Seaside Apartment with Shared Pool, sleeps 6-7

This apartment is located on the sea and is set in 1000m2 of mature garden, shared with 1 other apartment, within easy reach of Hvar town centre. Lavishly decorated and with fascinating works of art on display from some of the best contemporary Croatian artists, some containing adult themes.

There are two apartments available at this property. This apartment is on the ground floor. The second apartment, sleeping 6-8, is located on the first floor and can be booked under reference HV034B.

Ground Floor Apartment

Guests enter via the main gate up a flight of stairs, passing through the extensive garden along the way to the ground floor entrance which leads directly into the lounge of the lower apartment. In this apartment the colour theme is monochrome mixed with bold colours. In the main lounge area there is a dining area, sofas and a large sliding door leading out onto a sea facing terrace. An archway from the lounge leads to a kitchen with breakfast bar, two double bedrooms one of which has an en-suite shower room and doors to a terrace, a twin bedroom, a separate shower room and separate bathroom with a bath.

Shared Gardens

The extensive garden contains a shared outdoor pool and a sundeck. Swimming is possible on the beach in front from the rocks or a short walk away (approx 400m) is the Pokojni Dol beach - ideal for children. For larger groups these two apartments can be rented together as one whole villa (HV034).

Guests staying at the property are able to make use of a 20 minute boat service (additional supplement payable locally) to take them to the island of St Clement, part of the Pakleni islands which sit opposite the town of Hvar. On St Clement guests can swim on the lovely beaches and dine in one of two excellent restaurants serving Mediterranean food. The return boat service back to the villa is also available whatever time of day or night you choose to come back. Hvar town centre is a 20 minute walk away from the villa and is considered one of Croatia's most attractive cities. With its abundant cafes, restaurants and nightlife it is an excellent place to experience Mediterranean atmosphere Croatian style at its best.

Please note that the apartment sleeps 6. For an additional person there will be an extra daily cost for the extra bed. Please make sure to enter the correct amount of passengers at the time of booking to make sure that the correct price is calculated for the apartment.

Location

Distance to beach

20 m

Nearest airport

Split Airport

Distance to airport

2-3hrs including ferry crossing.

Nearest town

Hvar Town

Distance to town

20 minutes' walk

Distance to bus stop

1 km

-

Details on nearest shops

Grocery store

Distance to nearest shops

500 m

Distance to nearest restaurant

500m

Facilities:

General

Sleeps in bedrooms: 6
Sleeps total (includes sleeping capacity on sofa/extra beds): 7
Minimum stay: 3 nights for all dates.
Arrival days: Any day for all dates.
Check-in: 16:00
Check-out: 10:00
Last renovated: 2007

Amenities

Area: 150m2
Garden: 1000m2
Complimentary arrival transfer included from the bus station near the Hvar port, please notify us of arrival time prior to departure
Small pet on request charged at Euros 5 per day payable locally.
Frequency of linen/towel change: Weekly
Car park: Off-street parking for 1 car.
House pets allowed (on request)
Sea view
Sun deck
Heating
Children
Air-conditioning (some of the rooms): 2 units
Cot/crib (available on request)
Pool size: 7.5m x 3.5m
Pool shared with other guests
Wifi

Appliances

Oven in summer kitchen
Stove
Dishwasher
TV
Dryer
Refrigerator
Microwave
Stereo
Freezer
Toaster
Washing machine
BBQ
Satellite TV
DVD player

Rooms

Outdoor summer kitchen
Laundry room
Furniture in terrace/balcony/garden: Sun loungers, table and chairs.
Kitchen
Balcony with sea view
Kitchen table
Terrace with sea view
Lounge/living room

Bedroom details

Information on bedrooms: Downstairs apartment is made up of 2 doubles and 1 twin bedroom. Additional person is accommodated on extra single bed.
Number of double bedrooms: 2
Total number of bedrooms: 3
Number of twin bedrooms: 1

Bathroom details

All bathrooms have toilets
Total number of bathrooms: 3
Additional information on bathrooms: Downstairs apartment is made up of 2 shower rooms and 1 bathroom.

Staff on site /available

Caretaker
Chef service available on request.

Information on Location

As this villa is situated in a residential area, please note that there are noise restrictions in place after 11pm prohibiting any loud music, parties etc. in the outdoor area of the villa after this time.
Distance to beach: 20 m
Nearest airport: Split Airport
Distance to airport: 2-3hrs including ferry crossing.
Nearest town: Hvar Town
Distance to town: 20 minutes' walk
Distance to bus stop: 1 km
Details on nearest shops: Grocery store
Distance to nearest shops: 500 m
Restaurant within walking distance
Distance to nearest restaurant: 500m
In suburb
On the seaside
Bus stop: 1 km
Distance from the sea: 20 m
Distance from the center: 800 m
Bus available
Car recommended
Information on transfers: Available on request.
In city/town

Charges

Price includes

Electricity
Gas
Water
Provision of linen/towels
Heating
Internet
Complimentary arrival transfer included from the bus station near the Hvar port, please notify us of arrival time prior to departure
Grocery shopping available on request, charge only includes the price on the receipt, esquire prior to departure

Separate charges

This property sleeps 6 as standard. For 7 persons there will be an extra daily cost. Please state the final group number at the time of booking to make sure that the correct price is calculated for the property.
Final cleaning: £105 (payable at time of booking)
Maid service: €12 per hour. Laundry service available on request at an additional price.
Catering and/or chef on request.

Security deposit

The following must be produced on arrival: €500 - payable locally in cash

Price bands

Property per night

27 Mar.

-

15 May

15 May

-

26 June

26 June

-

04 Sept.

04 Sept.

-

25 Sept.

27 Mar.

-

15 May

15 May

-

26 June

26 June

-

04 Sept.

04 Sept.

-

25 Sept.

25 Sept.

-

24 Oct.

Prices are in UK Pounds (£)
*Rental prices do not include Residence Tax: £ 0.92 (per person per night)

Pricing and booking information

Pricing Information

Pricing is calculated per property per night in GBP Sterling. Many destinations also require tourist tax to be paid. Tourist tax starts from approximately £1 per adult per night, and £0.50 per night per child aged 12-17 at time of travel. If tourist tax is applicable to the destination you are travelling to, this will be shown in the booking process. For tourist tax payable at time of booking, the cost will be added to your subtotal. For tourist tax payable locally, the cost will be shown at time of booking and on documentation.

All bookings subject to booking fee.

Booking Information

A 30% deposit is required at time of booking. Full balance is due 10 weeks prior to arrival.

If booking within 10 weeks of arrival, the full cost of the villa must be paid at the time of booking.

Certain properties require varying payments for bookings. If payments required vary from those above, these conditions will be displayed below or advised at time of booking.

Holding an Option on a villa

Please Contact Us should you wish to place an option on a property for 24 hours whilst you book your flights and/or make other arrangements.

Payment Information

For online bookings, payment can be made by credit or debit card. Corporate credit card payments may incur a surcharge at time of booking. There is no surcharge for personal credit or debit card payments. All major currencies are accepted when paying online by credit card.

Payment by bank transfer (In sterling or Euros), UK online banking or cheque in Euros or sterling can be accepted. Please Contact Us if you wish to make a payment in this way.

Our full terms and conditions can be read

here

:

Cancellation policy

IMPORTANT - PLEASE NOTE THE FOLLOWING CANCELLATION CONDITIONS FOR PROPERTY HV034A: 100% CANCELLATION CHARGE FOR CANCELLATIONS WITHIN 21 DAYS OF ARRIVAL.



Select your travel dates

Free

Occupied

Your selection
Guest services
The following additional services can be arranged at the villa.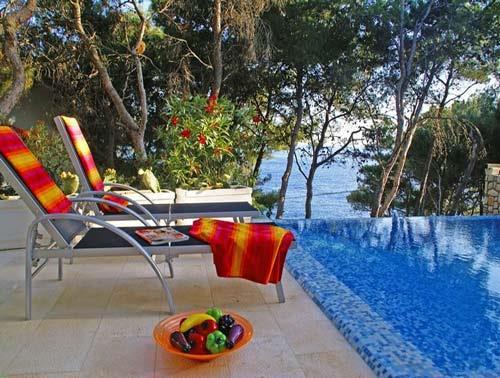 Final Cleaning

A mandatory final cleaning charge of £100 per booking is applied at time of booking.

Maid Service

Maid service is available on request at € 12 per hour, payable locally. Please request min. 2 months prior to arrival.