Dalmatian self-drive experience including Island Getaway (MC002)
---
Arrival:

Fly into and out of Split or Zadar airports, pick up a rental car to begin your holiday.
Highlights:
Dalmatian Mainland: Stay at one of our Dalmatian mainland properties from where you can explore regional highlights. Northern & Central Dalmatia highlights include the UNESCO towns of Split, Trogir and Sibenik as well as the waterfall and lakes park at Krka, while Southern Dalmatia and Dubrovnik Region recommended excursions include a trip to national park Mljet, exploring the picturesque Konavle Valley and discovering Dubrovnik Old Town.

At the end of your mainland stay, drive to Split city to take one of the many car ferries running scheduled services to and from the islands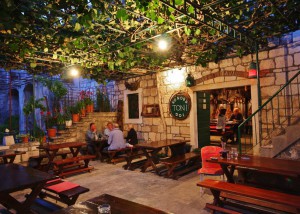 Brac: 
Take a 45 minute crossing to Brac Island where you can experience delightful harbour towns, a day out on a sailing boat as well as hidden konobas (Croatian tavernas) and crystal clear waters including the famous beach at Zlatni Rat in Bol.

Hvar: Alternatively, a 1 hour 45 minute car ferry crossing can take you to an authentic island stay on Hvar where you can enjoy vineyards, olive trees and lavender fields as well as take in the chic main town of the same name, a vibrant spot with its' mix of thriving bars, nightlife and waterfront cafes.

Vis: Why not consider the hidden delights of Vis island, with its' sophisticated main town of the same name offering delicious restaurants and delightful waterfront cafes. Vis island interior is awash with vineyards whilst the island is packed with coves and turquoise bays, a number of sandy beaches and an off shore blue grotto. The island even sports its' own cricket club. Experience a pleasant surprise when staying at Vis Island which is 1 hour 45 minutes away by car ferry from Split.
Suggestions, Recommendations, Variations
Whichever island you choose you will not be disappointed and there is the possibility to visit other islands from the island of your choice from the numerous island excursions available to book locally.
When staying on Brac island, it is always possible to travel back to the mainland to explore the historic city of Split as foot passengers as the ferry arrival point in Split city is within easy walking distance of the old town. You will also save on bringing the cost of the car back to the mainland and the cost of parking it when you travel as a foot passenger.
For those who want to visit Dubrovnik, excursions are available to book locally or alternatively, another way to visit Dubrovnik would be to organise this when staying on the mainland. For a day trip from the Central Dalmatian islands, depart from your property by car early in the morning, drive down to Dubrovnik (will take around 4 hours), park in the city's main car park, spend the day in and around the old town ( don't forget to walk around the city walls), depart late afternoon/early evening for the return journey. Will be a long day but worth it if you really want to see the city.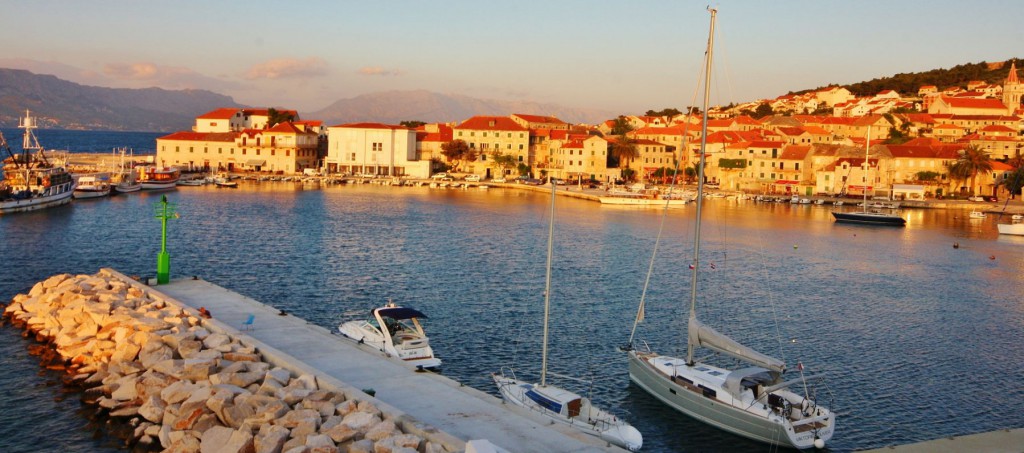 | | |
| --- | --- |
| | Did you know? |
At 778m, Vidova Gora on Brac Island, is the highest peak of all the Croatian islands, on a clear day you can see the coast of Italy.
Northern Dalmatia Mainland accommodation suggestions:
TG002 Beachfront apartment sleeps 4
TG040 2 Bedroom Villa in Sevid near Primosten, Sleeps 4
TG026 Villa with private pool. Sleeps 4

Example Island accommodation suggestions:
Brac:
BC059 1 bedroom cottage sleeps 6-7
BC041 Selection of 2 bedroom apartments with shared pool. Sleeps 4-6
BC055 2 bedroom villa with pool sleeps 4-5

Hvar:
HV055  2 bedroom apartment sleeps 4 – 5
HV018 and HV019 Selection of one bedroom apartments in Hvar town. Sleeps 2-4
HV035 and HV036 Selection of 2 bedroom apartments in Hvar town. Sleeps 4
Vis:
VS004A, B or C Selection of studio and one bedroom apartments sleeping up to 4 persons.

Larger property suggestions for bigger group sizes available on request.
Please click here to view all multi centre self-drive Croatia holidays
Route Map