Our 5 minute guide on what to see, where to go and what to eat in Istria
The heart shaped peninsula in the north west corner of Croatia is a very special region and many writers have called it "Croatia in miniature" because, they say, "it has everything".
Istria is very close to Italy (two hours by catamaran from Pula, Rovinj, Porec to Venice), inland the rolling hills around the Mirna valley are almost a mirror image of Tuscany and food has a strong Italian influence with some of the best risotto and pasta dishes in the country. Take a look: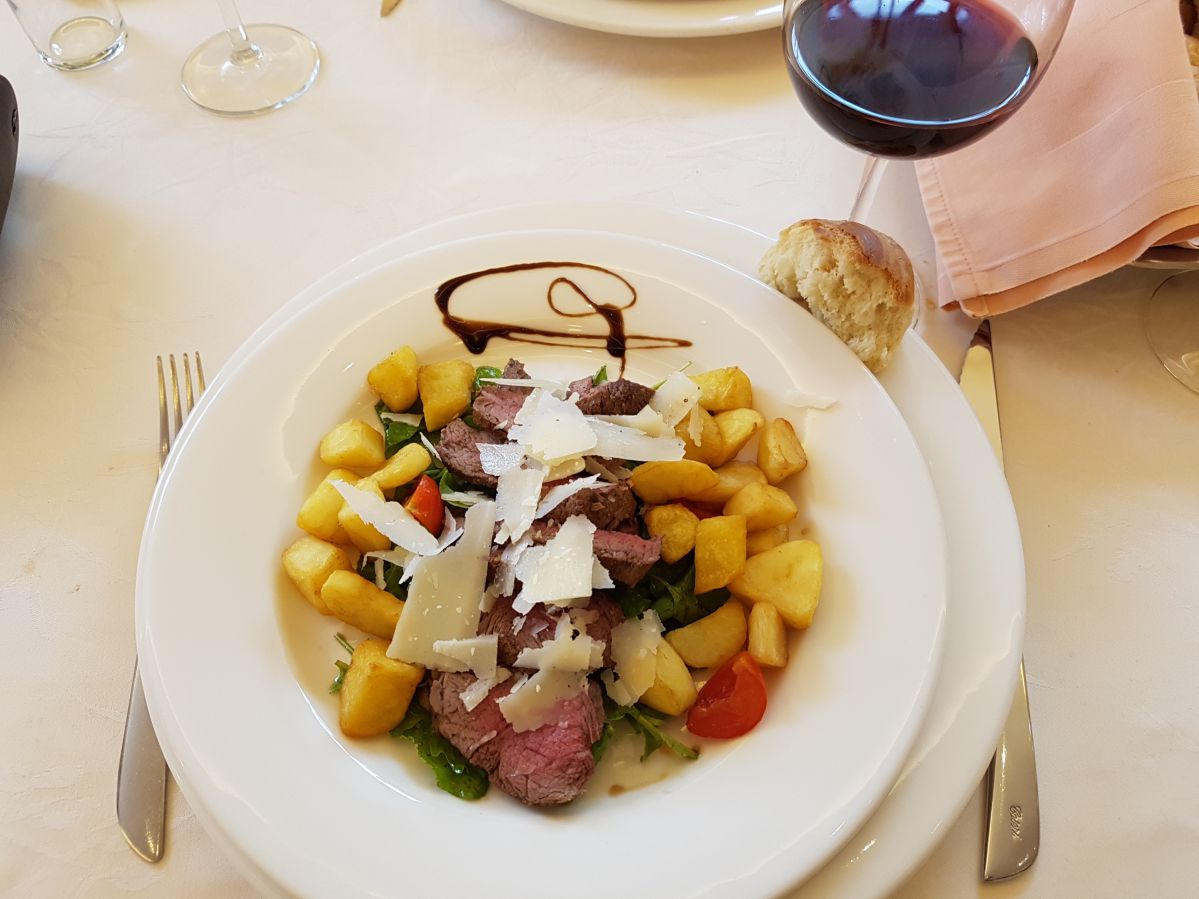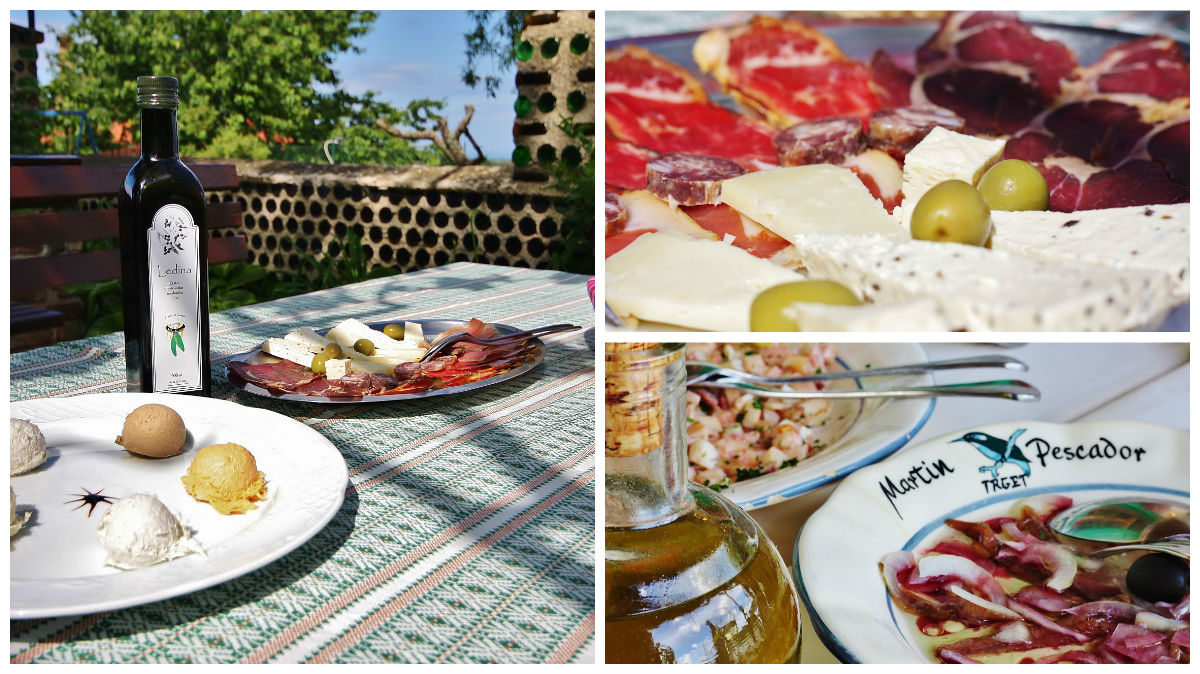 CONNECTIONS
The fabulous location means that if your holiday base is in Istria, you really can visit three countries during your stay. Venice in Italy for the day as already mentioned and just a short drive north brings you to neighbouring Slovenia, a stunning little country of green pastures, forests and the beautiful lakes at Bled and Bohinj. The famous white Lipizzaner horses have their home at the Lipica Stud under 90 minutes drive from Porec. Great for a day out in your own car or by excursion. There's a wide choice of flights from many UK airports to Pula and the excellent motorway system means that you will usually be in your villa in just over an hour.
OLIVE OIL AND WINE
Some of the Istrian olive oils are award winning. Chiavalon, produced from olive groves in the Vodnjan area (on the way to Fazana) is regularly voted as some of the best in the world. In Istria, the olives are harvested a little earlier than further south in Croatia resulting in a very distinct, slightly stronger flavour. Istrians are very proud of it and you'll see plenty of people dipping bread in oil. Winemakers in Istria have become the most famous in Croatia and in the past ten years, the quality of wines has advanced unbelievably. Look out for Kozlovic, Matosevic, Cattunar. In late May, Wine Day of Istria sees many cellars opening for special tastings.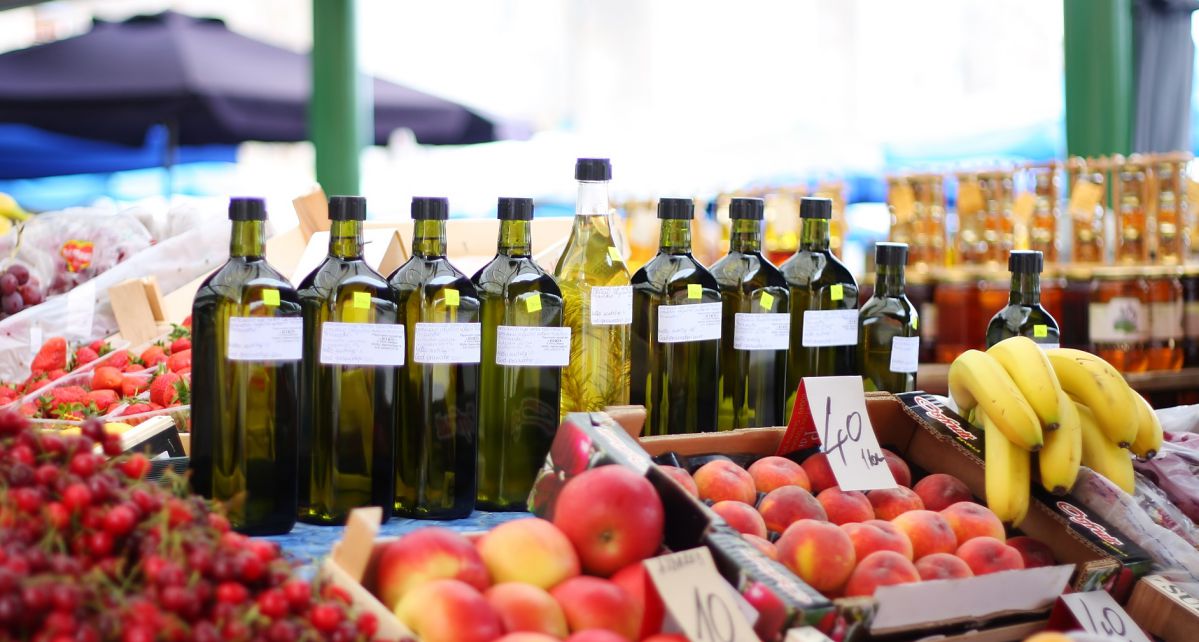 THE FAMOUS TRUFFLES
Istria is famous for both black and the prized white truffles. Italians drive over for the weekend for gourmet menus. Truffle Days of Istria runs from late September to early November. There are many events including tastings and sometimes visitors can go truffle hunting with locals and their specially bred dogs. Motovun, Livade and Buzet have some great truffle-based festivals. Taste them in cheeses, in risottos – even in ice cream!
ENTERTAINMENT AND FESTIVALS
Croatia is not famous for its buzzing nightlife yet it is in Istria that there are some of the best festivals offering high quality entertainment. From July-September the awesome Roman amphitheatre in Pula has concerts and displays of Roman challenges featuring costumed actors. In Porec from June until September the Porec Open Air Festival features live music from classical to cover bands. Usually during the third week in June, Rovinj is host to the Croatian Salsa Festival featuring workshops, classes and dances with international expert teachers. In July and August, the exquisite hilltop town of Labin presents the Labin Art Republic. The tiny cobbled streets of the old town become one vast gallery with local artists displaying, talking about and selling their works out on the streets. On the fabulous Brijuni islands, the Ulysses Festival offers open air theatre in an old Austrian fortress in August.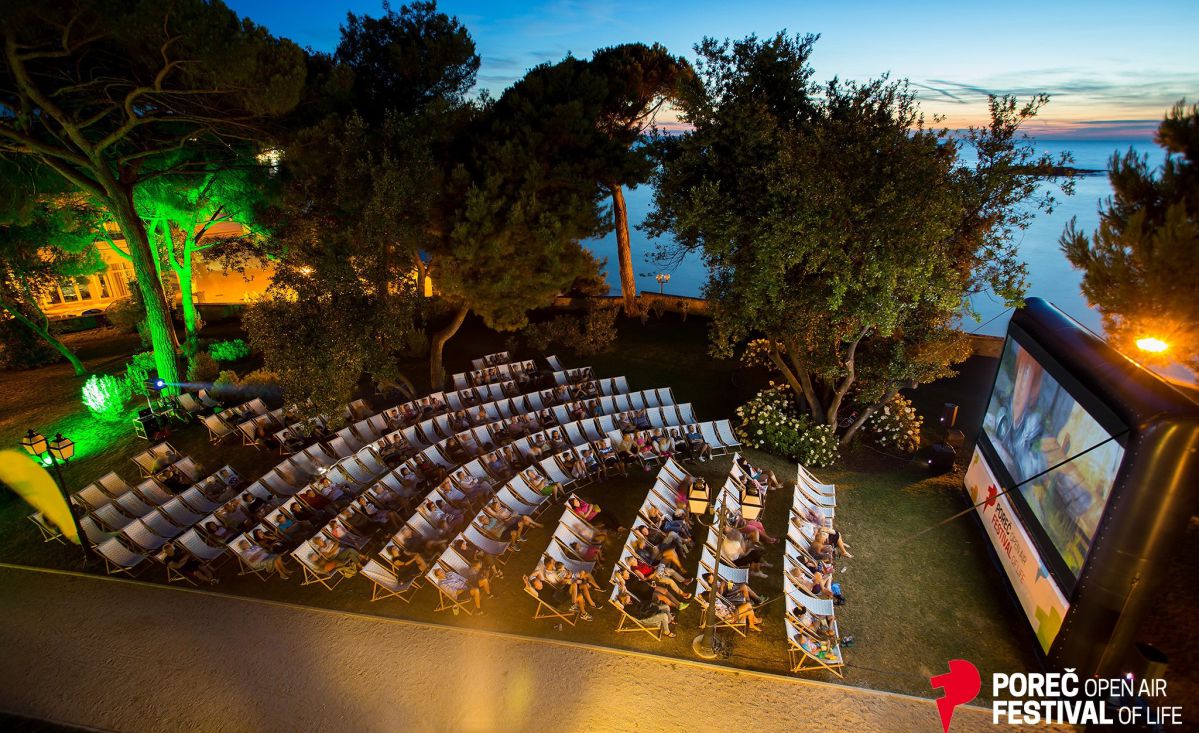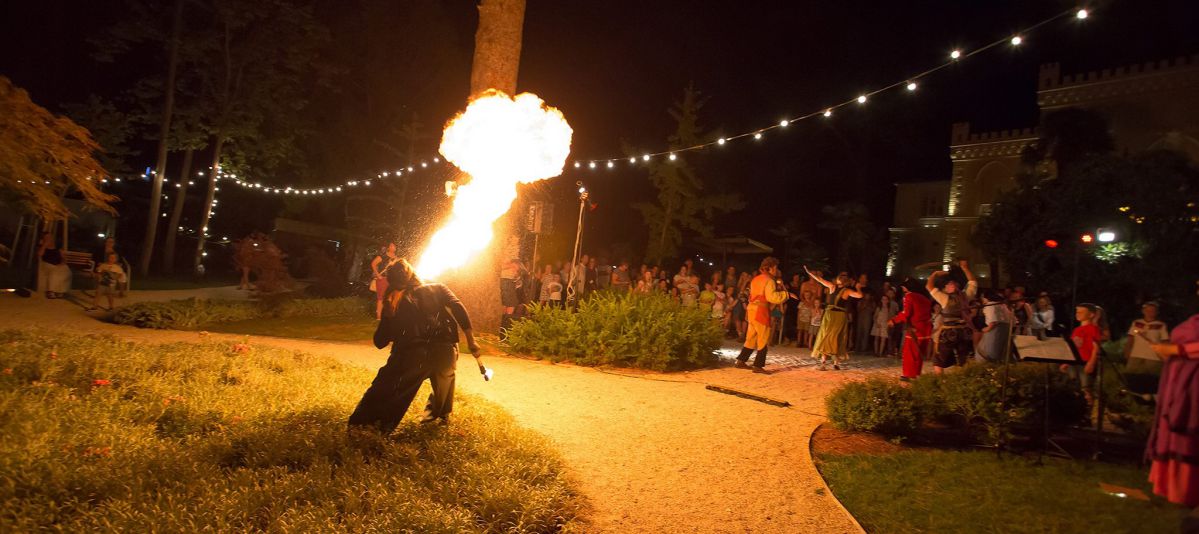 DONT MISS THE BRIJUNI ISLANDS
These 14 small islands became a National Park in 1983. The preferred residence of "Tito" the leader of former Yugoslavia, take the day trip from Fazana and visit the "Tito on Brijuni" exhibition, wonder at the Roman ruins and swim in Verige Bay, so shallow you can pick up a Roman tile from the sea bed. Also excursions from other places in Istria. And there is a folly golf course!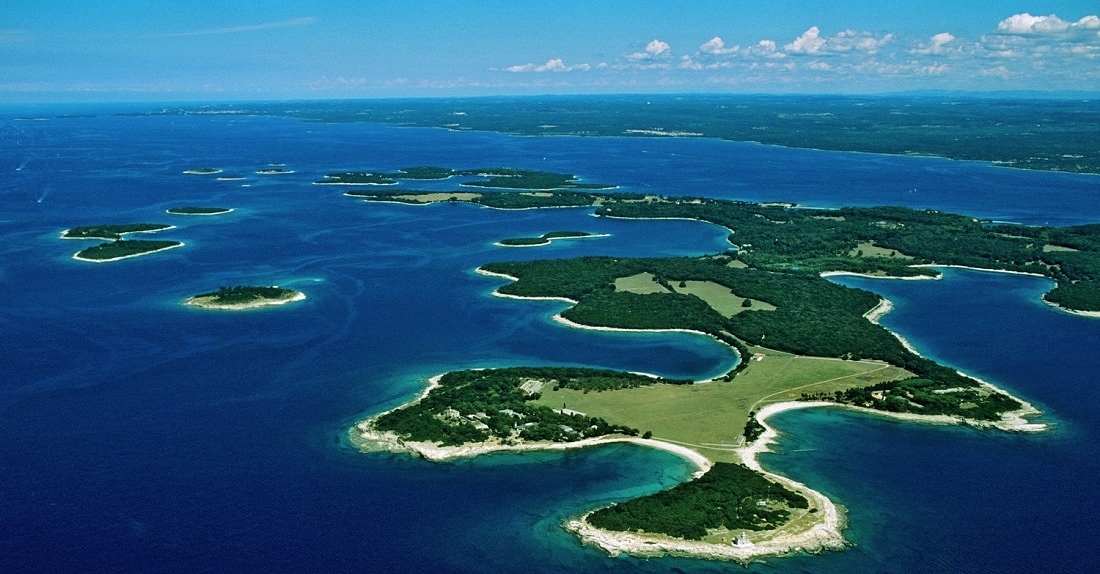 GOLF
Croatia is not big in golf courses yet two very distinct ones are in Istria. At Savudrija, the GolfClub Adriatic is a championship 18 hole course, challenging for many levels and where some holes have fabulous Adriatic views. On Veliki Brijun (Brijuni islands) there is a folly 18 hole course with sand greens and fairways "mowed" only by wild animals!
QUIRKY, WILD, DIFFERENT?
Cape Kamenjak is the wild spot. Kamen means stone and there are some fascinating layered stone beaches with the famous Safari Bar reached through a "jungle" of bamboo. The film "Season of the Witch" starring Nicholas Cage was filmed here. Quirky? How about the Casanova Festival (of love and erotica) in Vrsar near Rovinj in honour of the famous man said to have had many lovers in the town. Usually around 23- 25 June.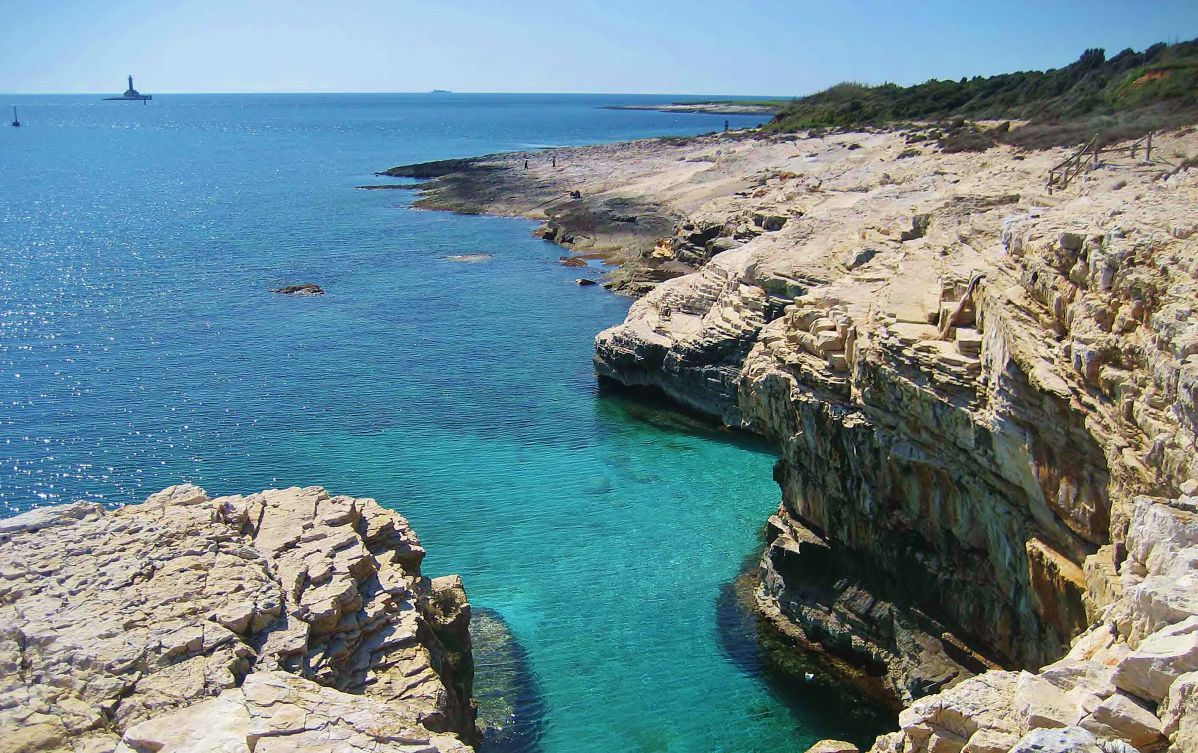 Different? There are few places in Europe where you can swim with horses. In Istria there are two stables that offer this on a special day ride. Samy's Ranch near Medulin and Barbatone in Manjadvorci near Pula are the places (requires minimum number).
---