TOP TEN BEST BEACHES IN CROATIA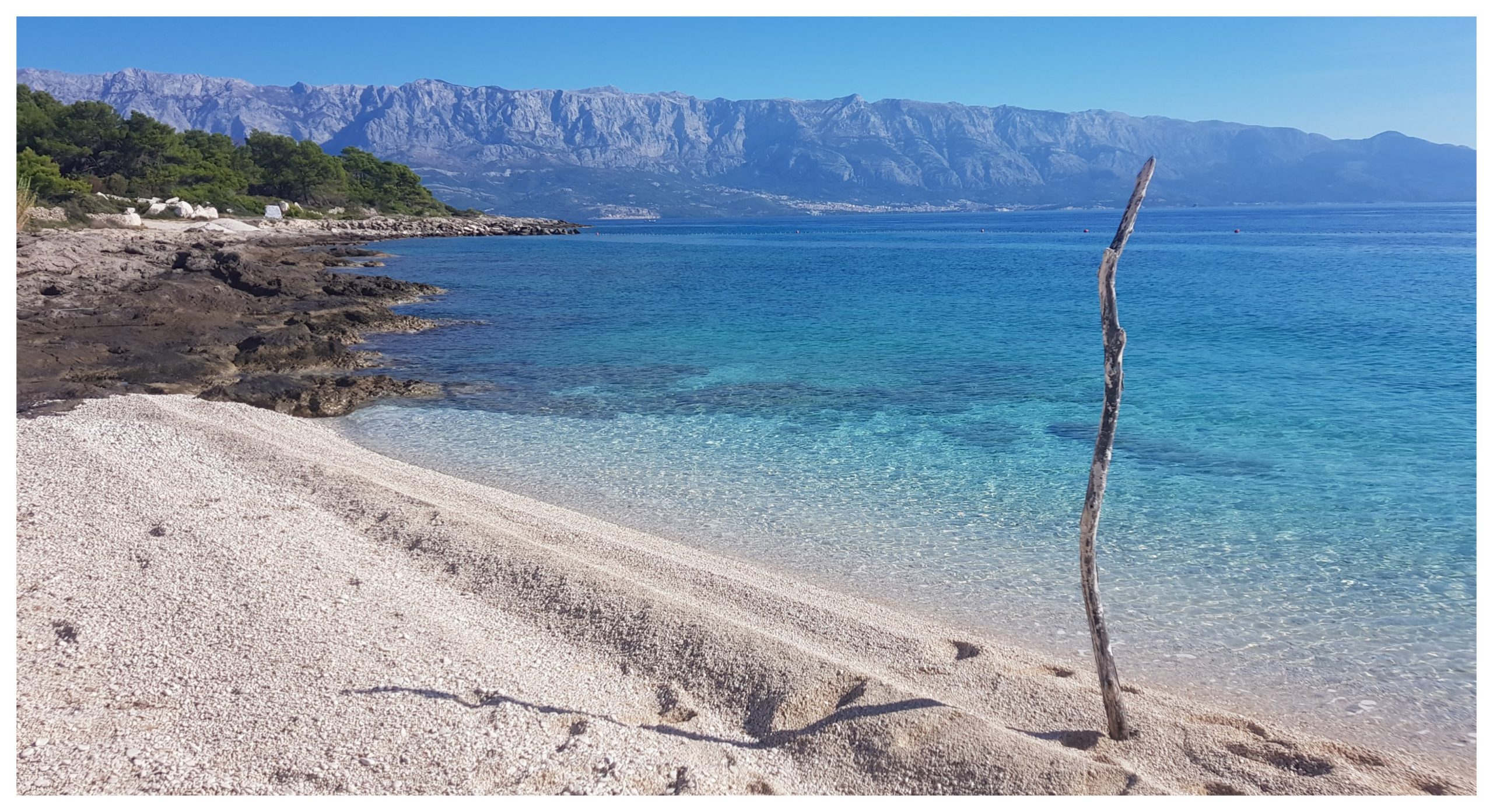 Croatia with its many Islands, unique picturesque natural landscapes and frontline to the crystal-clear waters of the Adriatic is home to some outstandingly beautiful beaches. Here at Croatian Villas we have been travelling up and down the Croatian coast for more than 2 decades viewing villas and discovering the hidden depths of this beautiful country. As such we felt it was about time we compiled our own list of top 10 best beaches in Croatia.
1. Sumartin 'Baywatch' Beach, Brac Island
The beach at Sumartin locally referred to as 'Baywatch' beach, is hands down the best beach on Brac Island, maybe even in Croatia. It is only a 15-minute walk from the town centre. Although a popular retreat amongst Island locals, it is still relatively unknown to tourists making it a great place to escape and swim and sunbathe the day away. This dream beach has it all; incredible picturesque views of the mainland, crystal clear blue waters and even a sandy bay (which is rare in Croatia). On a typical summer day the beach bar will be open serving refreshing cold drinks whilst the kids can play on the large playground in the sea. Outside the busy months the beach bar and kids play area are usually closed and if you time it right you can pretty much have this stunning beach all to yourself.
Accommodation: Villas to rent on Brac Island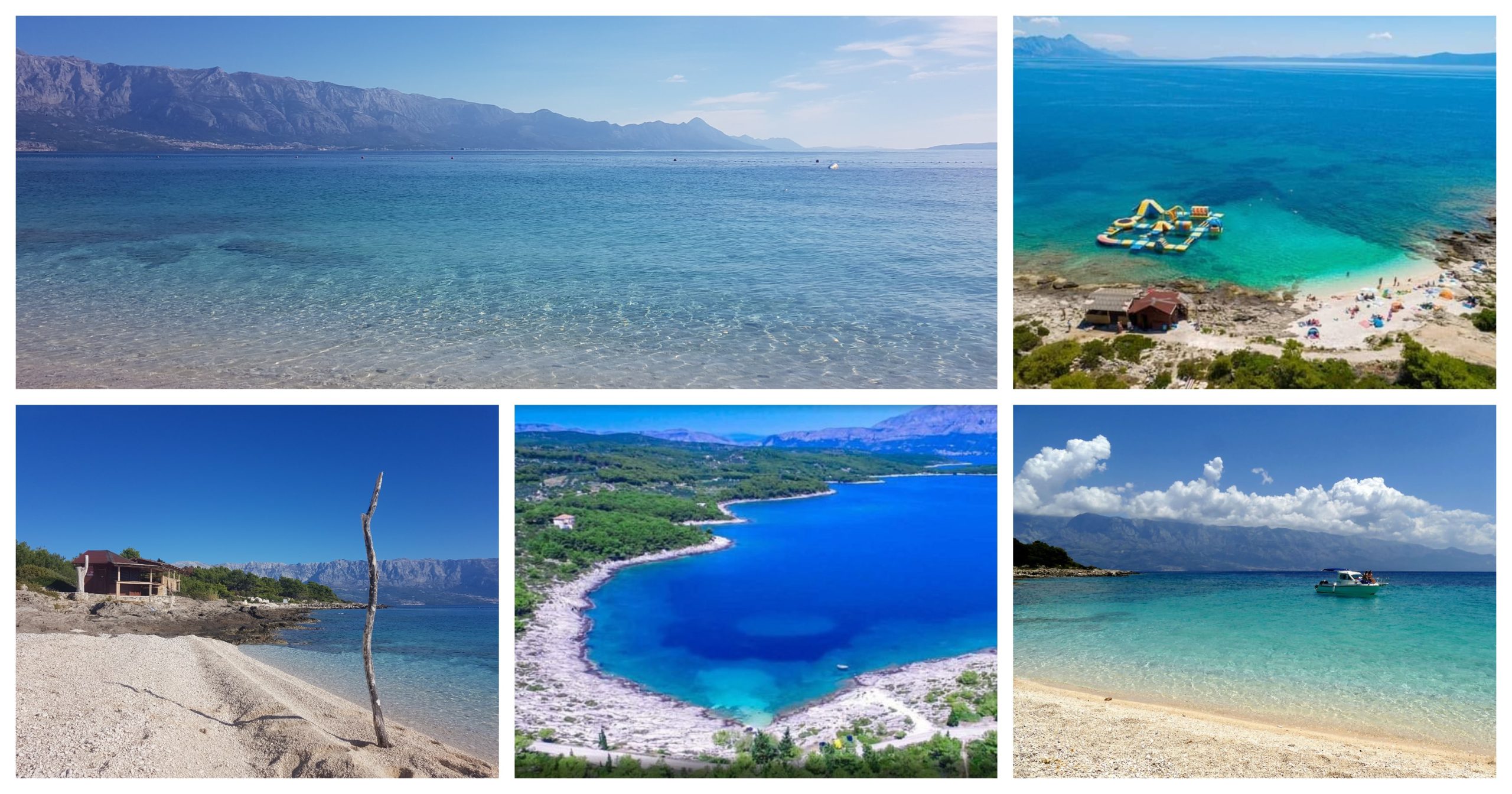 2. Brela Beach, Makarska Riviera
Brela beach is located along Croatia's southern Dalmatian Coastline at the stretch known as the Makarska Riviera. Extending 6kms in length, the beaches at Brela are renowned for their white shingle coves fringed by shady pine tree. Punta Rata is the most famous part of the beach and is distinguished by a massive rock rising out of the sea just off the coast. Brela's beaches are also popular with scuba divers wishing to explore the rich sea life of the Adriatic Sea.
Accommodation: Villas to rent near Makaskara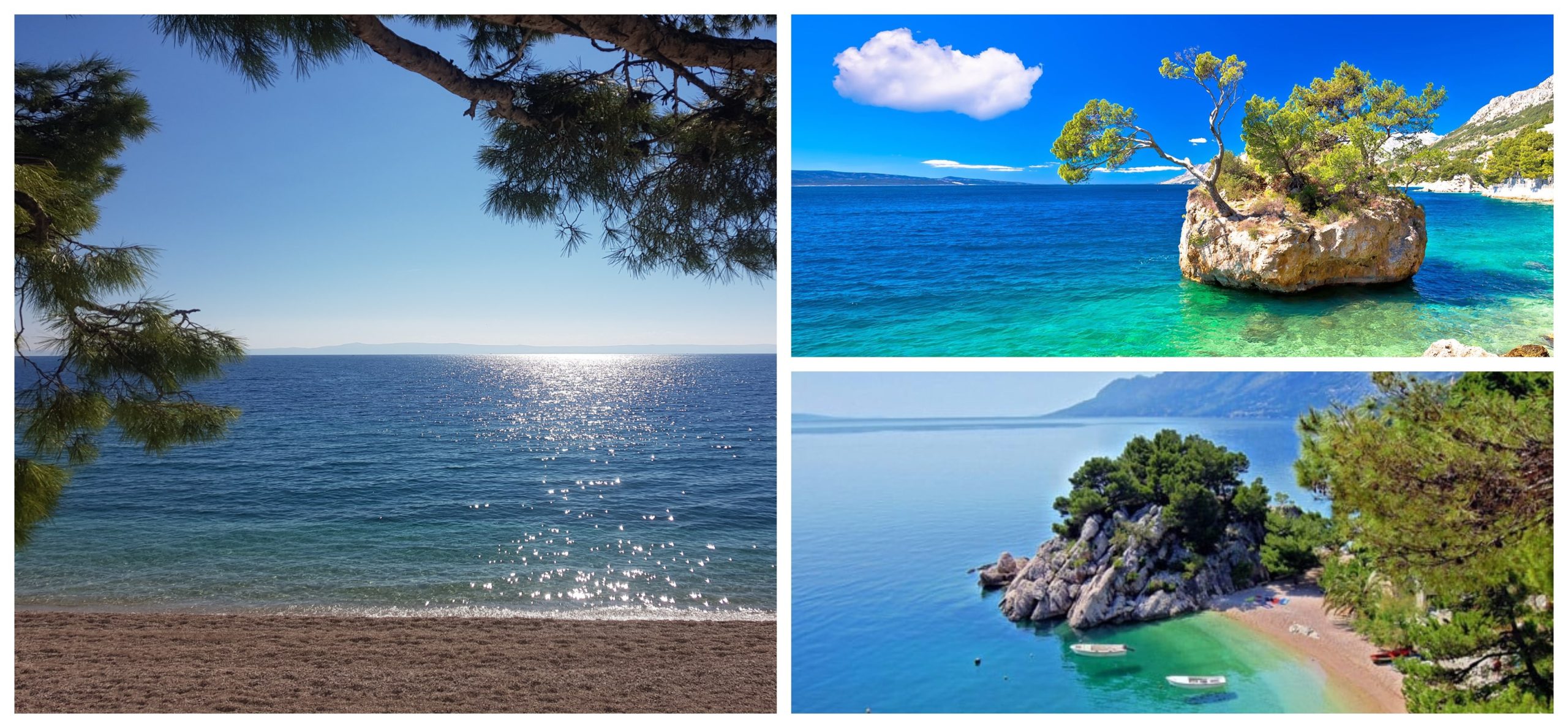 3. Viganj Beach, Peljesac
Viganj beach is located in the narrow channel between Peljesac and Korcula island, this results in the winds blowing faster than it usually does at other parts of Croatia's coast and as a result of this it is one of the few places in Croatia where visitors can practice windsurfing and kitesurfing. Extensive in length and consisting of fine shingle, the beach is popular with families as well as the more active and adventurous travellers. Viganj also offers a good selection of bars and restaurants to choose from.
Accommodation: Villas to rent near Peljesac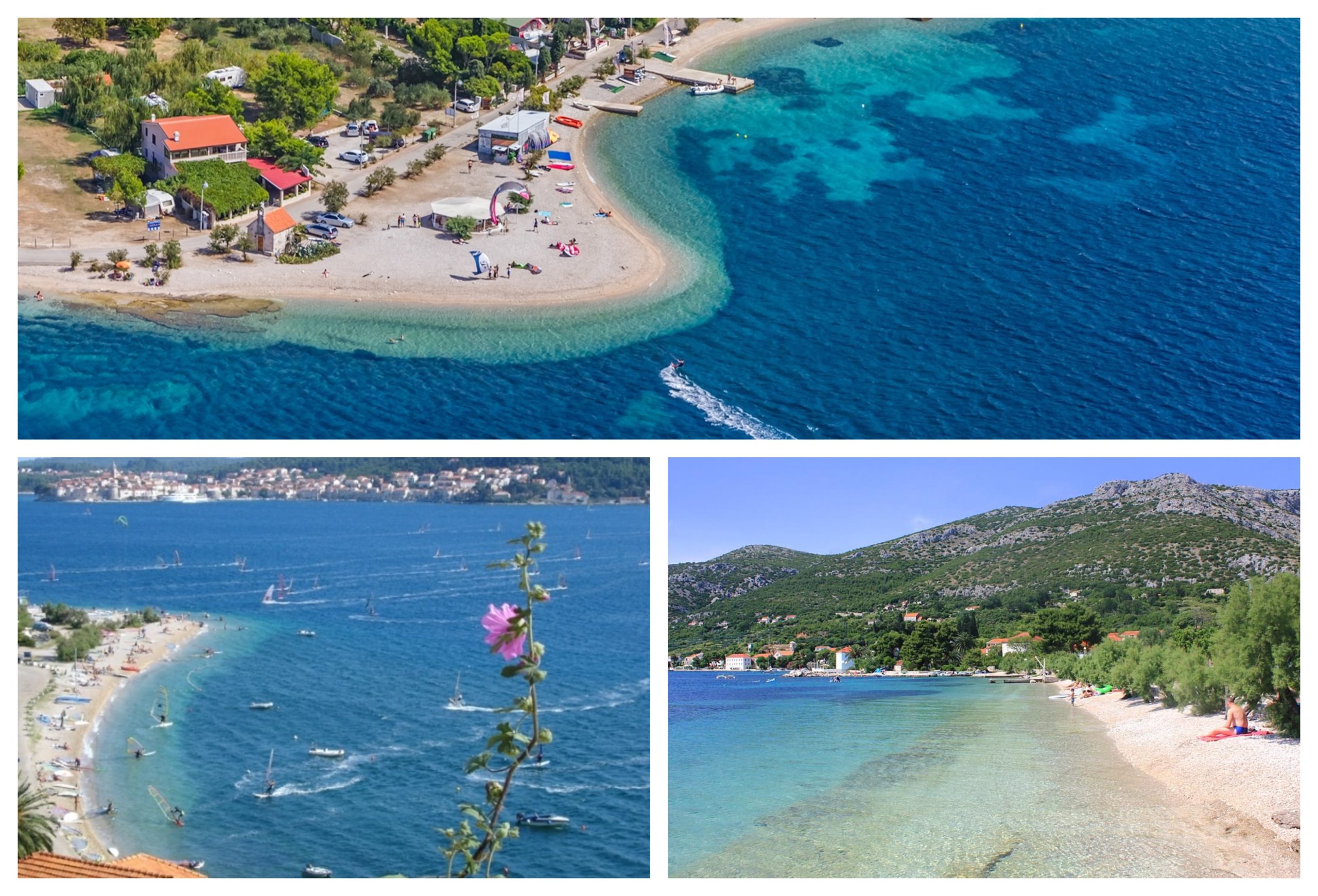 4. Stiniva, Vis Island
A secluded cove with a pebble beach and turquoise waters surrounded by vertical cliffs are just a few reasons why Stiniva Beach is rated one of the best beaches on Vis Island. The beach can only be accessed either by boat or by a 30 minute trek making hard to get to but well worth the journey. There is a little beach bar to purchase refreshments and snacks whilst you top up your tan interspersed with refreshing dips. You will certainly enjoy your time at this pretty coastal spot. Stiniva Bay also features in the smash hit film Mamma Mia 2 
Accommodation: Villas to rent on Vis Island

5. Ravni Beach, Istria
Ravni beach is situated along Istria's North-East coast close to the seaside resort of Rabac. The best thing about this beach is that it is rarely ever crowded making it a great place to relax and enjoy the unspoilt beauty of the surrounding natural landscape. Ravni beach is also favoured by surfers looking for suitable wind as well as divers looking for clean and deep spots along the Adriatic Sea.
Accommodation: Villas to rent in Istria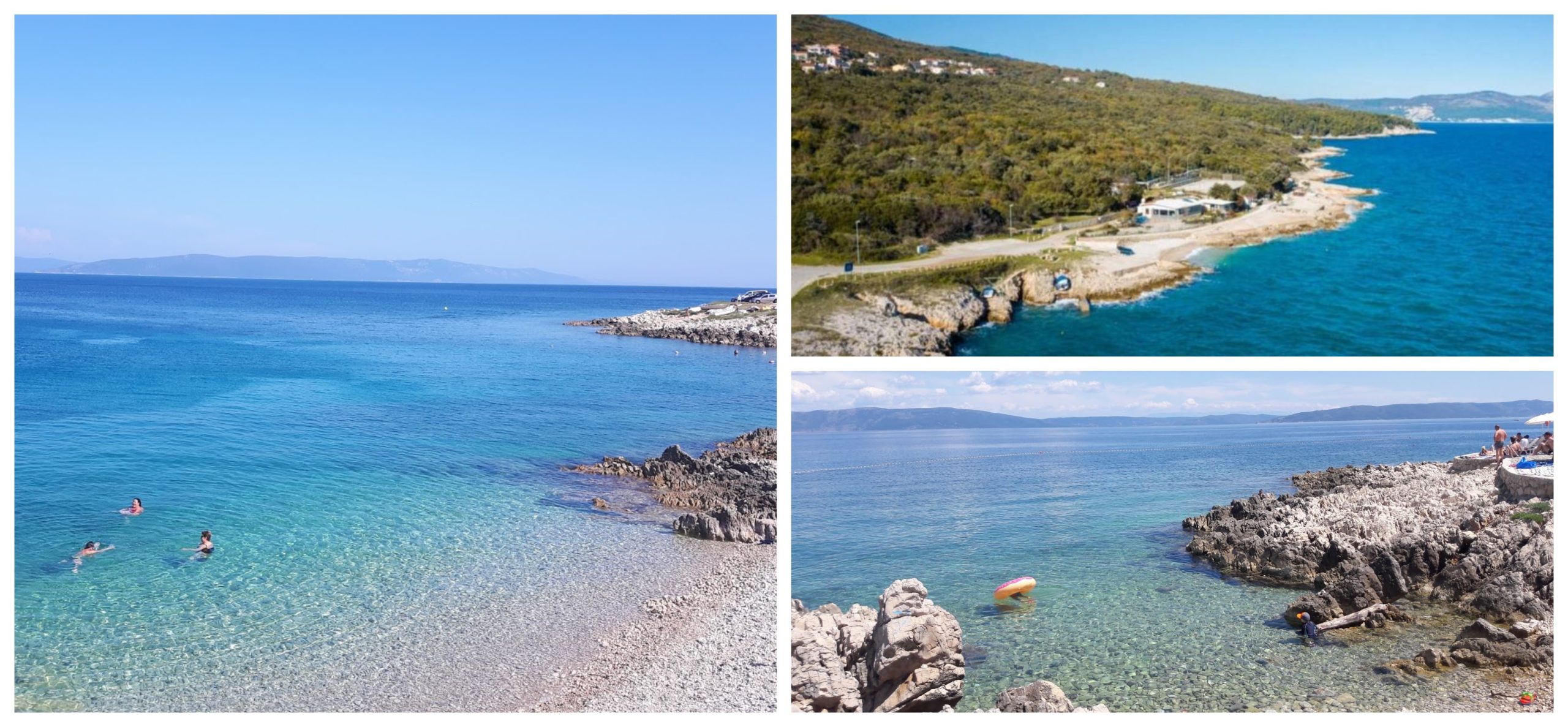 6. Vaja Bay, Racsice, Korcula Island
Vaja Beach is a secluded wild beach that requires a short hike through the forest in order to reach it (access is via a stony pathway not ideal for very young children or people experiencing walking difficulties). Due to it being slightly hidden and hard to get to there are hardly ever any crowds. It is rated one of the best beaches on Korcula Island and is a fun adventure to get to. We recommend bringing your snorkelling equipment and swim shoes to admire the sea life which can easily be seen within the crystal-clear waters of Vaja Bay
Accommodation: Villas to rent on Korcula Island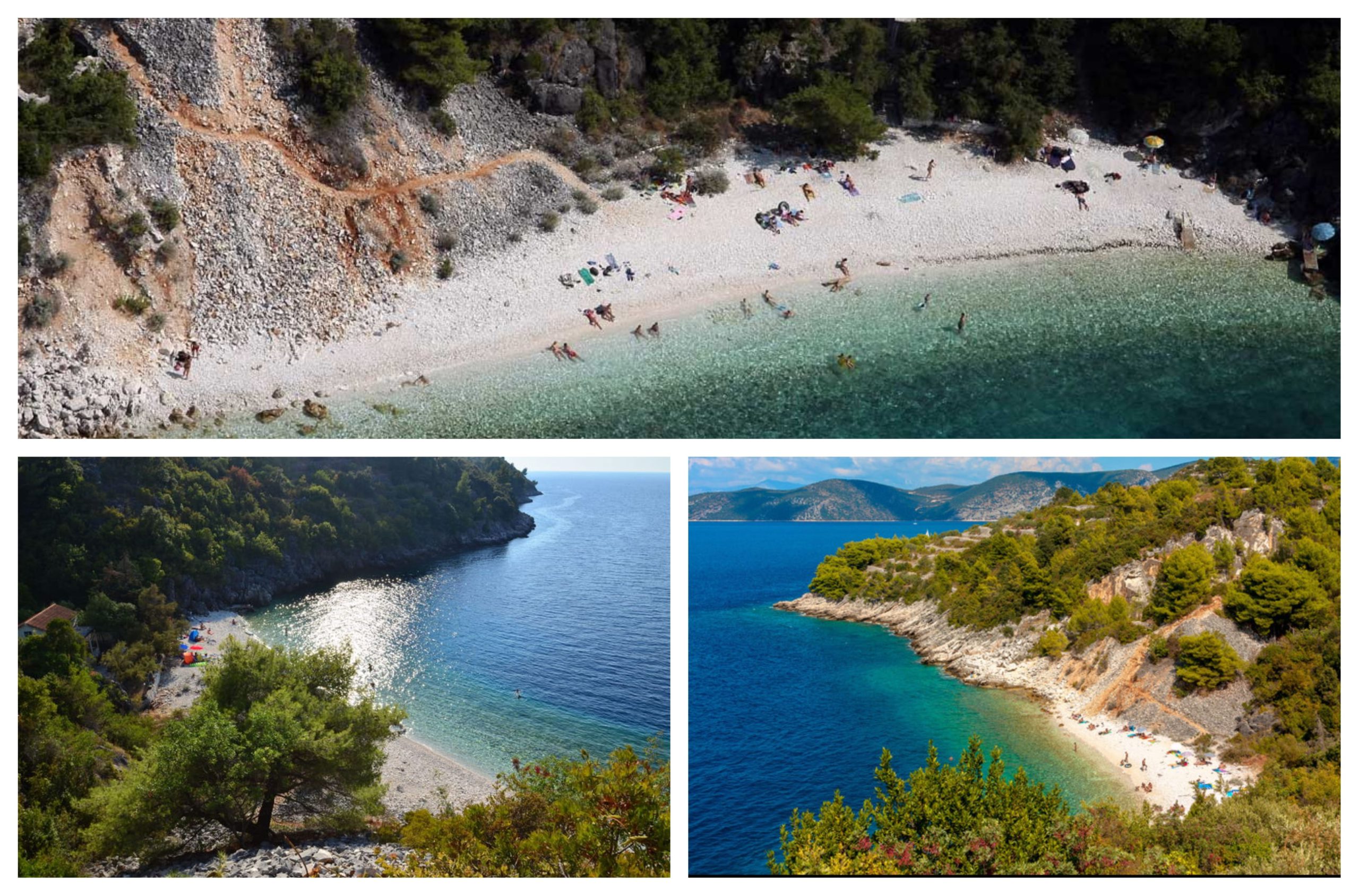 7. Palmizana Beach, Hvar Island
Palmizana beach on the Pakleni islands is part of a group of stunning islands which form part of the Hvar archipelago. The Pakleni islands are easily accessible via a 15-minute taxi boat ride from Hvar Town. Hip and chic Palmizana beach is situated within a beautiful bay approximately 15-minutes' walk through a shady forest from the arrival port. The bay is fringed by a pine forest offering much needed shade during sweltering hot summer days. Like most Croatian beaches, it is made from pebbles whilst the sea entrance is relatively sandy. A variety of bars and restaurants offering traditional Croatian specialties as well as fresh fish and International cuisine are located in the bay. Beach furniture including shady cabana beds can be rented by the day. A section of this beach is for nudist tourism making it quite unique.
See on Google Maps
Accommodation: Villas to rent on Hvar Island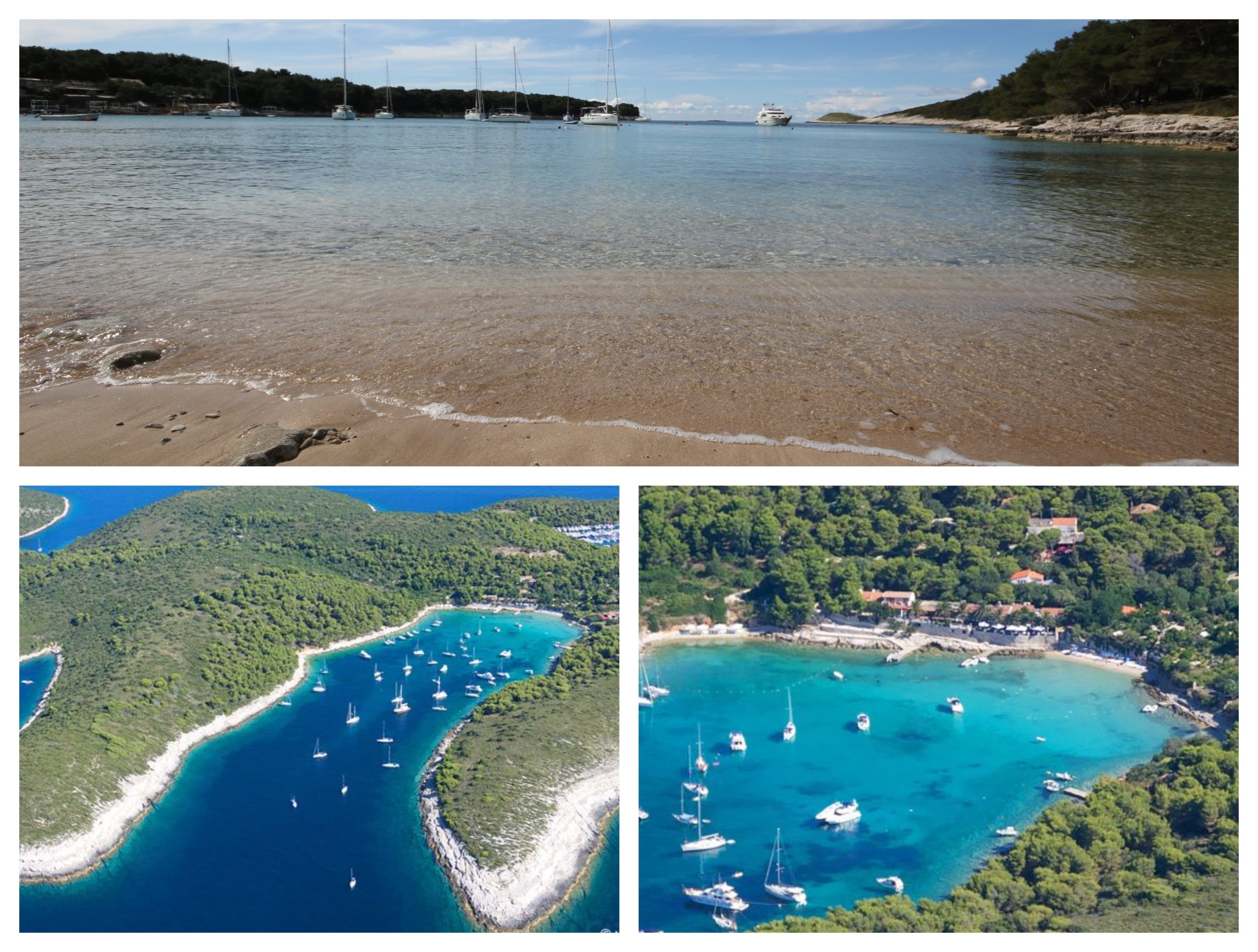 8. Hawaii beach, Orasac near Dubrovnik
Hawaii beach is a cute beach hidden away by pine trees. It is located in Orasac Bay near an ancient Croatian harbour. Visitors will also find a restaurant serving food and drink in a stunning location overlooking the beach and the sea, the views are sensational. Although Hawaii beach is somewhat a hidden spot in Dubrovnik, it can still get quite busy due to its small size so get there early to secure your spot at one of the best beaches near Dubrovnik.
Accommodation: Villas to rent in Dubrovnik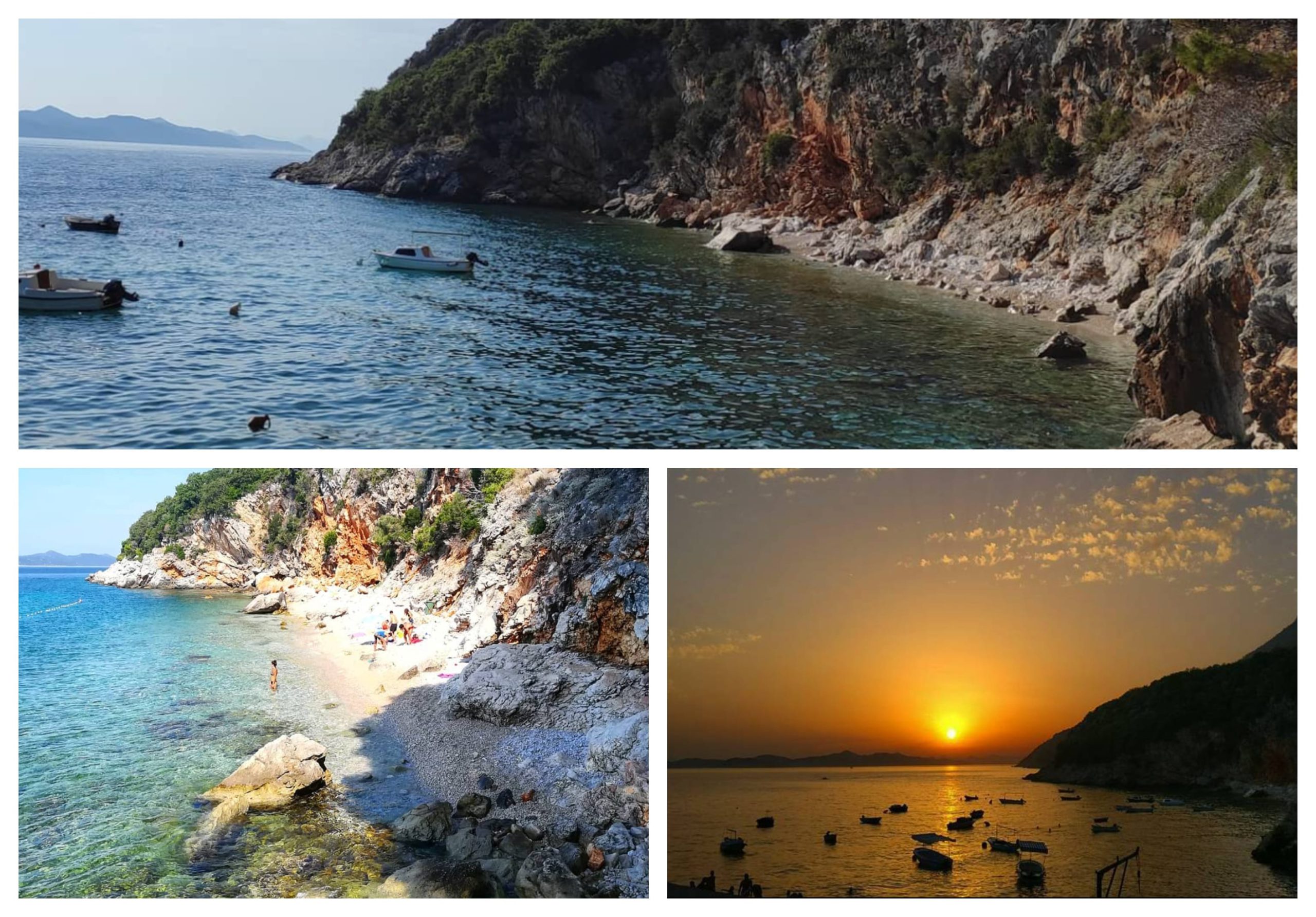 9. Oprna bay, Krk Island
Oprna Bay beach is a stunning beach located on Krk Island in Croatia's popular Kvarner region. It is situated along a quiet cove and is a 10-minute trek away from the car park where along the way you can enjoy a picturesque cliff view of the Bay. As it can get busy during the summer season, it is recommended to visit during the less busy months such as April, May, June, September and October. The beach features distinctive 'Tikki' Parasols which are available to rent along with chairs. Bring your own picnic as the food shack down in the bay offers limited food and drinks. Definitely a beach where you can enjoy the crystal-clear waters and stunning scenery.
Accommodation: Villas to rent on Krk island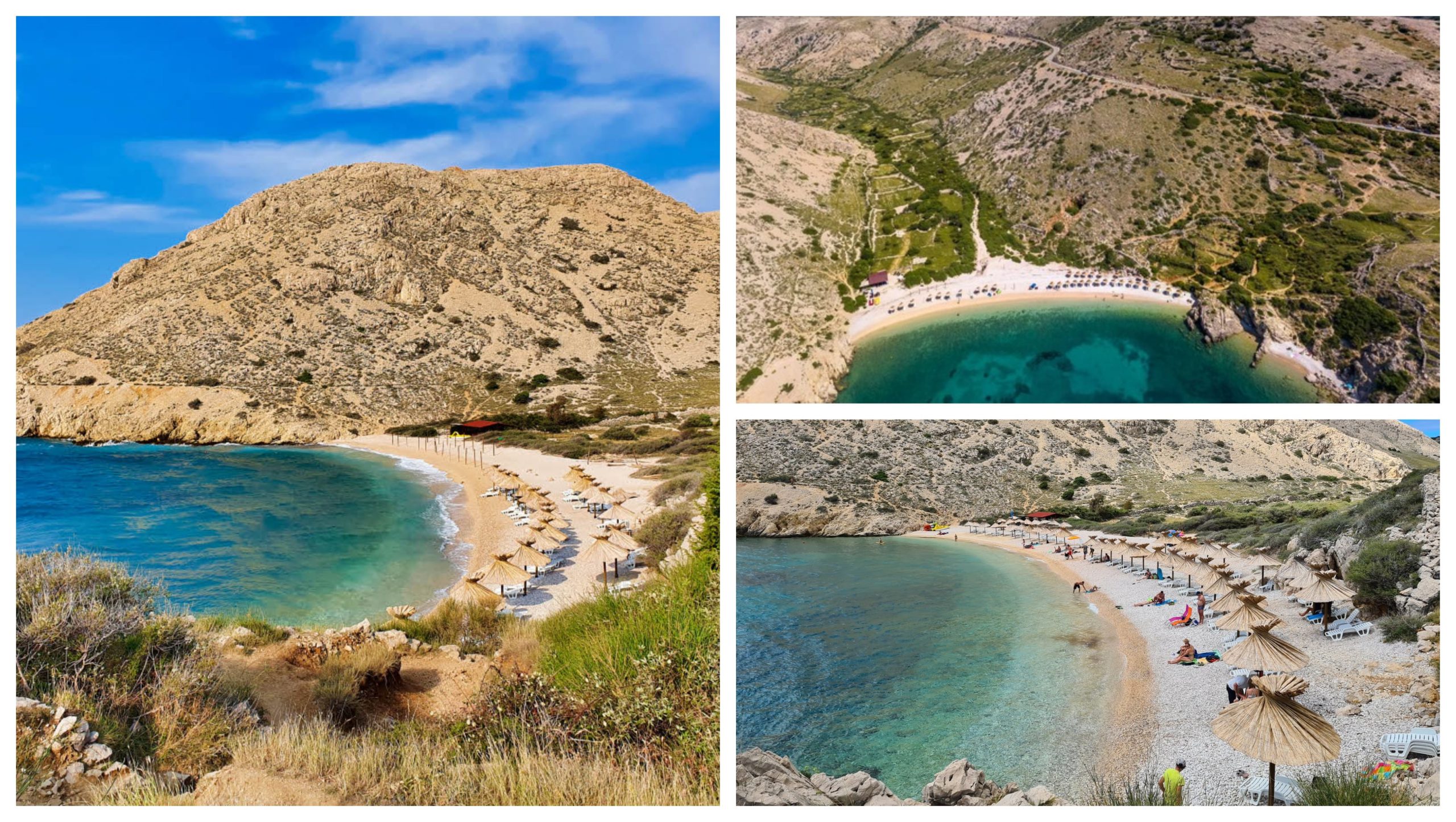 10. Zlatni Rat, Brac Island
Zlatni Rat is regularly listed among the most beautiful beaches in Croatia – and the world. The six hundred metres of spectacular pebble beach (sometimes known as the Golden Cape or Golden Horn) are never exactly the same shape from day to day – currents and wind direction make subtle alterations to its contours. On a bright summer day it feels like paradise. If you're after a truly special experience, visit during an early spring or late autumn evening and swim in the sea as the sun sets behind you in a stunning pinky-orange haze.
Accommodation: Villas to rent on Brac Island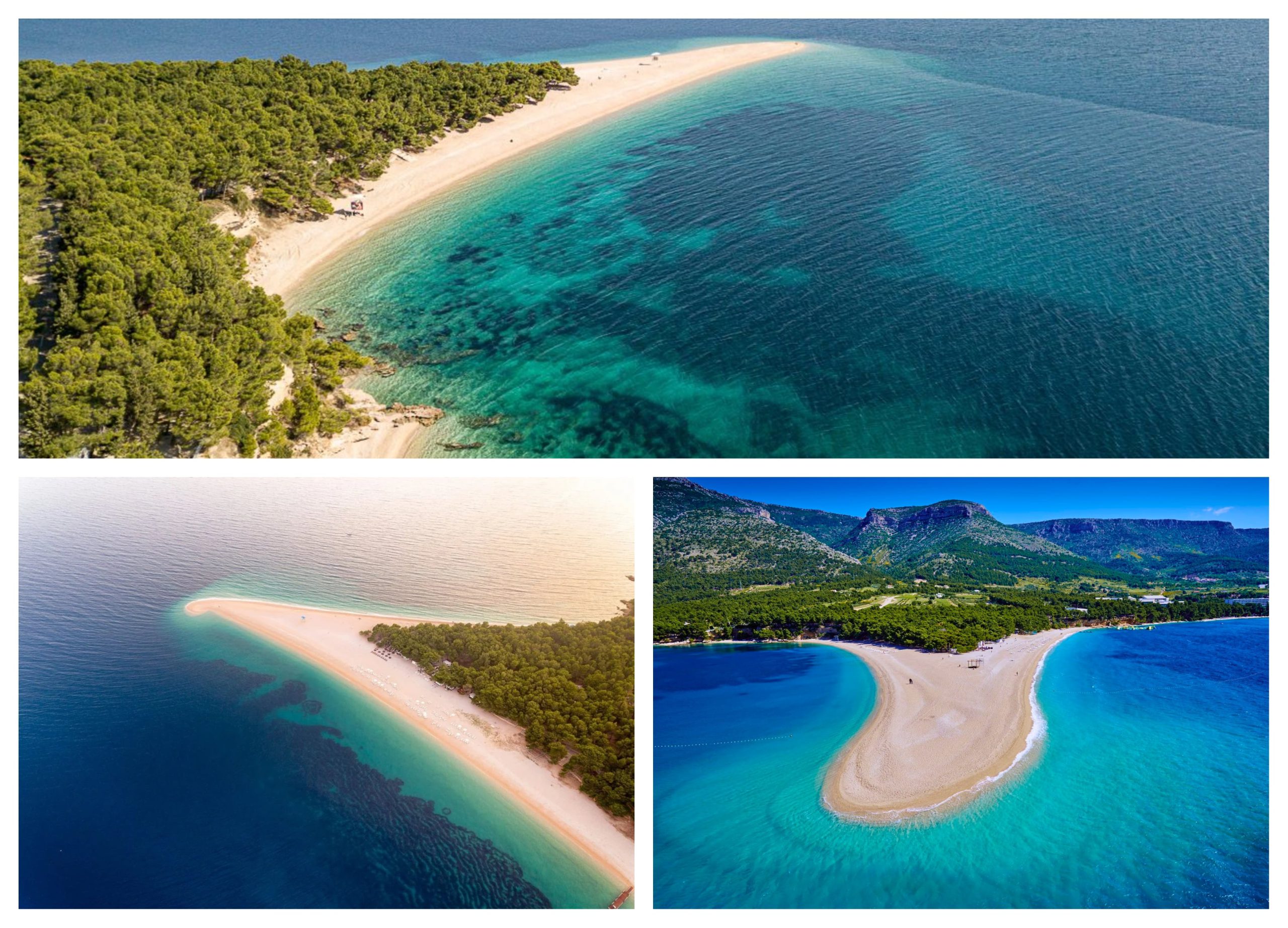 ---