Explore the little known Konavle Valley in Croatia's Southernmost tip
Located in the southernmost region of Croatia, Konavle is often referred to as the "Konavle Valley" but it is much more than a valley. Bordering Bosnia-Hercegovina to the east and Montenegro to the south, it covers approximately 125 square miles and has a population of around 10,000 people. Some 30 villages and hamlets are dotted around the region, some with only two or three houses.
Konavle is stunningly beautiful. One third of the region is forest, mostly pines and cypresses. The valleys are full of vineyards, olive groves and fruit trees including tangerines, figs and mulberries.
There are two main rivers, the Ljuta and the Konavocica and water mills were important at one time. Some have been preserved to show visitors about past times.
And it is these past times that make Konavle so distinct today. While just a 35 minute drive from famous Dubrovnik (depending on where you are in Konavle) the region has retained its old traditions and customs with not a cocktail bar in sight! This is the place to go for a truly relaxing time in beautiful countryside yet with the fabulous Adriatic sea just a short drive away.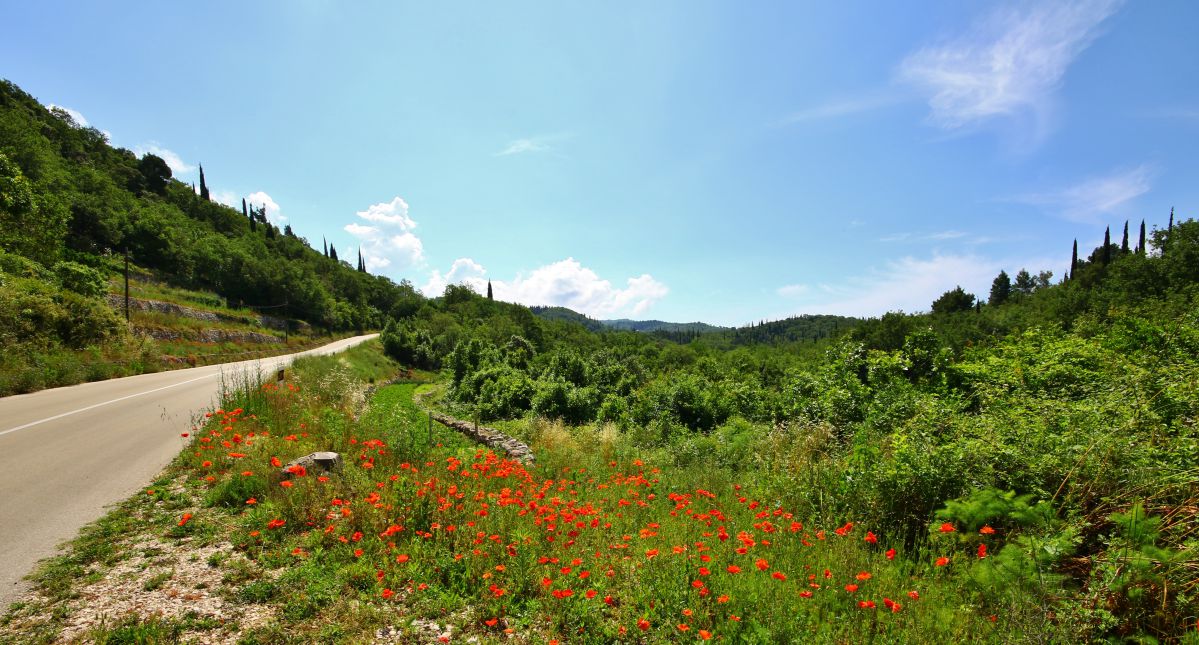 One of the most fascinating pieces of heritage is the story of the silkworm. These were bred in the Konavle region and local women used to look after them by having them on cloth pouches on their chest thereby ensuring their safety. The fine threads of silk that they produced were used in traditional costumes which are still worn today by some village people. A visit on Sunday morning (0930-12) to Cilipi village is a good idea where you can see traditional folk dancing, local dress take a look at the ethnographic museum there and try some local food and drink. The patterns and use of silk have been extended in modern times and can now be found in purses table mats and even ball gowns – these can be bought in many shops both in Konavle, in Cavtat and in Dubrovnik.
Locals often refer to the "blue and green" of Konavle due to the mix of colours there. Not to be missed is another tradition: cooking under "peka" which is a large metal bell and meat (often lamb or pork sometimes even fish) is very slowly cooked for hours on the burning embers. Several old farmhouses now work as rustic restaurants where local food and drinks can be enjoyed. In the valley, local brandies of herbs, honey and figs are made together with local wine. Don't confuse the malvasia white wine from Konavle with the famous malvasia from the Istria region as they are different.
Gruda, Obod, Cilipi, Molunat, Mocici, Popovici are the main villages and it is below the rocks in Popovici that one of the most stunning beaches is hidden. This is Pasjaca Beach, pristine stone and a real hideaway.
Cavtat is possibly the most famous place in Konavle and it is on the coast at the beginning of the region. Located on the Rat peninsula, it has a gorgeous waterfront lined with palm trees and has been described by writers as closely resembling the seafront in Saint Tropez. A handful of good bars and restaurants, a few shops and a great walk along a winding coastal path to the Racic mausoleum on the hill for fantastic views across the bay.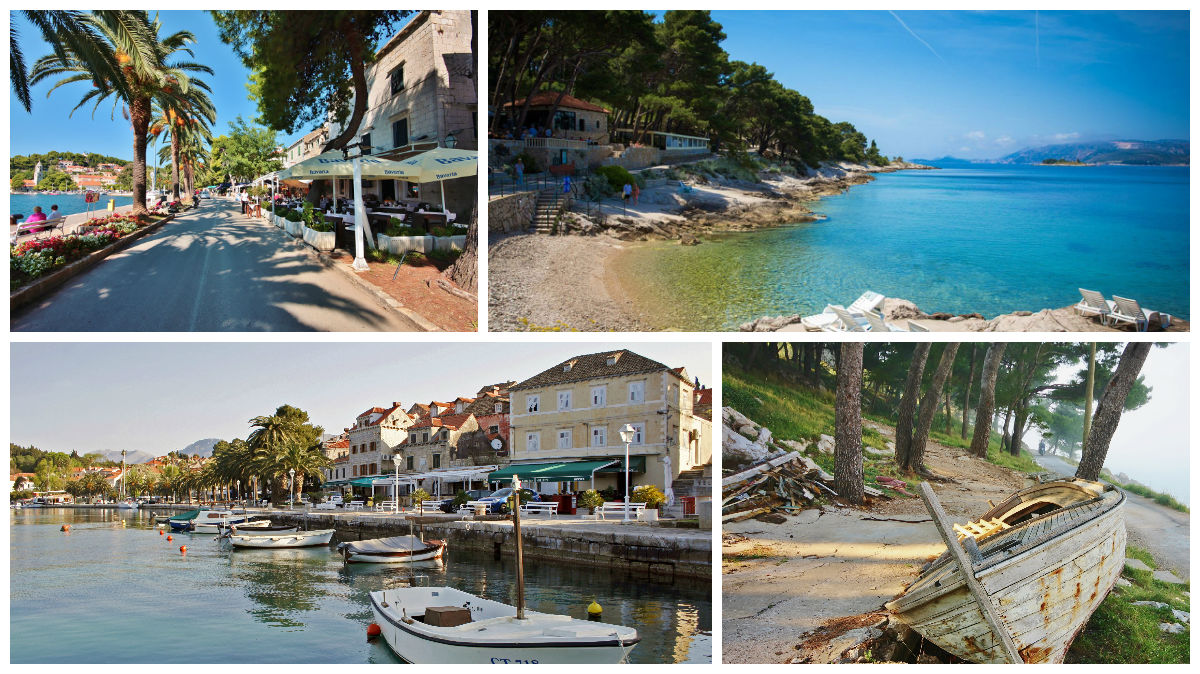 Most villages have a local shop or supermarket and usually a small fresh market.
Konavle is a wonderful place to explore and be active. There are excellent walking trails (with or without a guide), horseriding from the Koral stables across olive groves and farmland plus a coastal ride (great views), biking and sometimes visitors can go out fishing with the local fishermen from Molunat. Wine tasting tours happen at most vineyards including sampling of local drinks you may never have tried before!
Konavle is a place to breathe clean air, relax in beautiful countryside, enjoy fresh produce and let time slip by yet with famous Dubrovnik and Cavtat just a short drive away.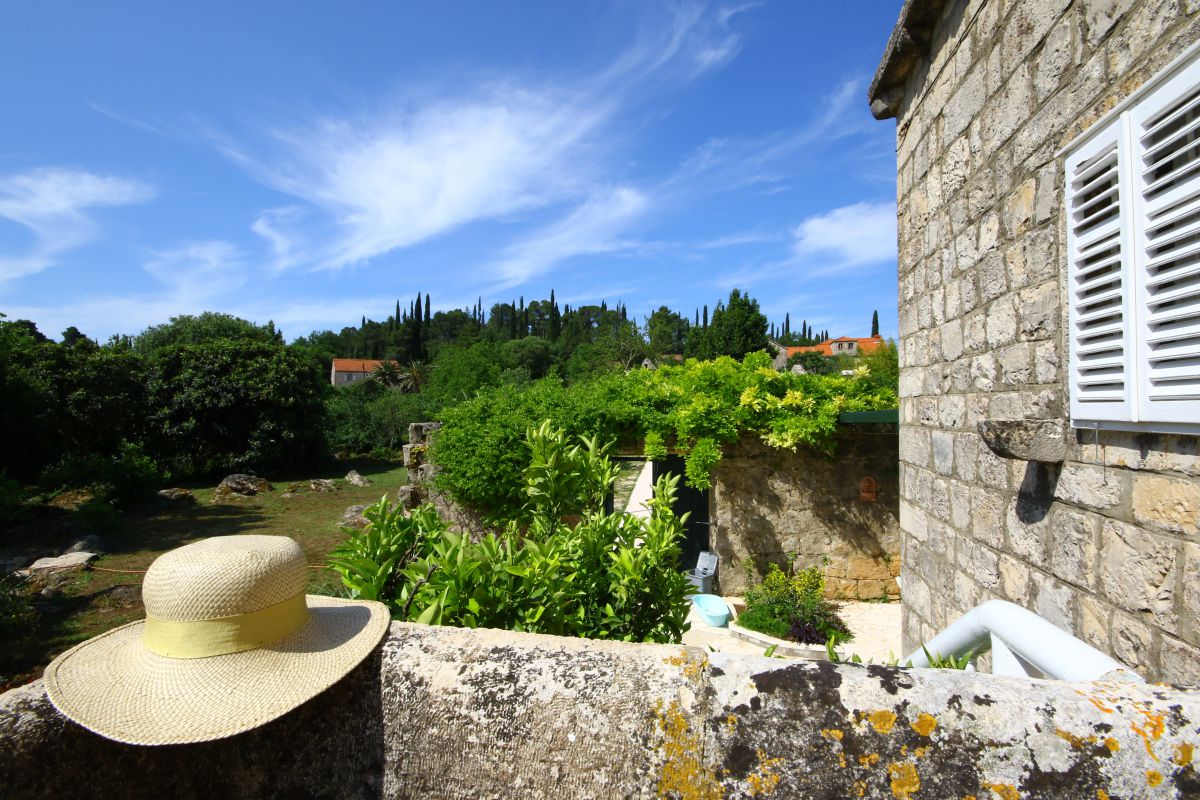 Where to stay in Konavle Valley
---
---