Fun Things to do in Croatia
Croatia is a stunning country and people return again and again. Websites and guide book are good yet can rarely compete with real knowledge on the ground from people who live in Croatia and know the fun things to do and the best places to see.
While you are on holiday in Croatia, some of this may spark your interest:
DUBROVNIK – A MIDSUMMER NIGHT'S DREAM ON THE CITY WALLS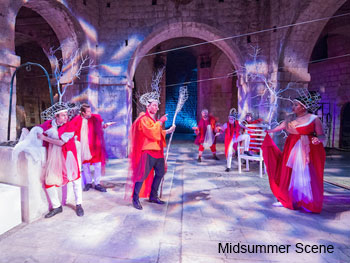 William Shakespeare could probably never have imagined his work being performed on a stone fortress above the Adriatic but this will happen in summer on the Lovrjenac Fortress which is a section of Dubrovnik's famous stone ramparts. As part of 'Midsummer Scene' (this is different from the Dubrovnik Summer Festival), the play was trialled last year and was a huge success. From 20 June- 4 July there are nightly performances at 2130 (with the exception of 26 June when there is a concert by Dubrovnik Symphony Orchestra). In English and directed by Helen Tennison this is a co-production of Brilliant Events, Dubrovnik and Honey-Tongued Theatre Productions, London. Prices announced and tickets go on sale in May on the Midsummer Scene website.
View our Dubrovnik City villas and apartments.
NEAR DUBROVNIK – SWIM WHILE WAITING FOR LUNCH OR DINNER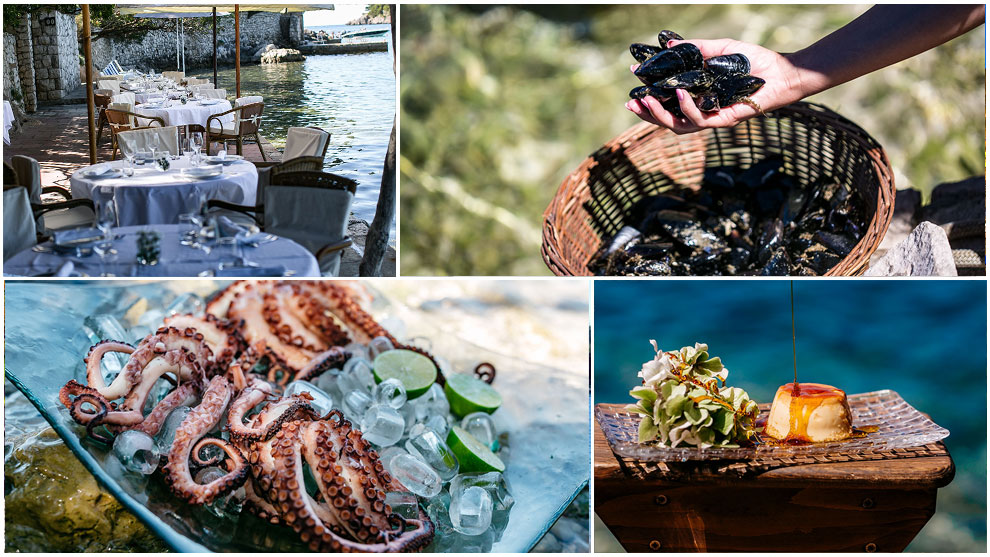 Some 15 kilometres from Dubrovnik, there's a small bay called Zaton Mali. Here is a family restaurant that has been consistently named as one of Croatia's top restaurants for the past 20 years. Gverovic-Orsan is the name (locals just say "Orsan") and is located down some steps from the main road with it's own private beach – part of which is a stone quay where there are waterside tables. Regular guests bring a towel (there is a fresh water shower on the quay) and have a swim (literally a metre or two away from their table) before eating or even a dip between courses. Food is delicious with seafood specialities and more than 100 wines on a great list. Reservations essential.
View our Dubrovnik region villas.
AND A LITTLE FURTHER NORTH OF DUBROVNIK – JAKLJAN ISLAND NEAR SLANO


If you want to be close enough to Dubrovnik to visit for a day yet prefer a tranquil spot with a gorgeous coast, think about Slano and the surrounding area, just 35 minutes north of Dubrovnik. The famous Trsteno Arboretum is close by (gorgeous gardens sloping towards the sea with over 400 plant and tree varieties many brought from abroad when Dubrovnik was an independent trading Republic) and the locals' secret is Jakljan island. Many call it the "desert island" as there are rarely people there just a lovely pebble and rock beach. Look out for local boat owners who take you across and will collect you later. Take drinks and a picnic.

Rather like Marmite, people (as in those who visit on holiday) tend to love or hate klapa. It is a traditional A Capella way of singing by men which has been handed down through generations (a few womens' groups have also started in recent years). Usually from around 7 July, the three week festival has musical events across town in old palaces and in traditional restaurants. Omis is famous for pirates too – there is even a "pirates headquarters". Lovely real Dalmatian town, great outdoor fresh food market and some good, partially sandy beaches. Go river rafting along the Cetina river from here.
POREC – AN EVENING'S ENTERTAINMENT – OR MANY!


A comment sometimes heard from visitors is that the Croatian coast is fabulous but there isn't always much to do after dinner. Step up Porec and the superb Open Air Festival of Life. This runs from mid June (usually around 15th) to mid September. So much is truly out in the open: theatre, dance, music, cinema. Each year there are superb live bands playing all genres from covers to Blues. One of our favourite events is the open air cinema in the grounds of the luxurious, pink Villa Polesini (near Grand Hotel Palazzo). Deck chairs on the lawns, a massive screen showing famous classic films from Casablanca to Titanic and much more…There's a small bar and traditional pop corn making machine. Most events are free.
View our Istria villas and apartments:
Villa Polesini on request.
---