Newsletter April 2016 – Seasonal reduction on Luxury Brac Island Villa Resort
---

Luxurious peaceful seaside retreat with pool and views over 500m of coastline, near Milna, Brac Island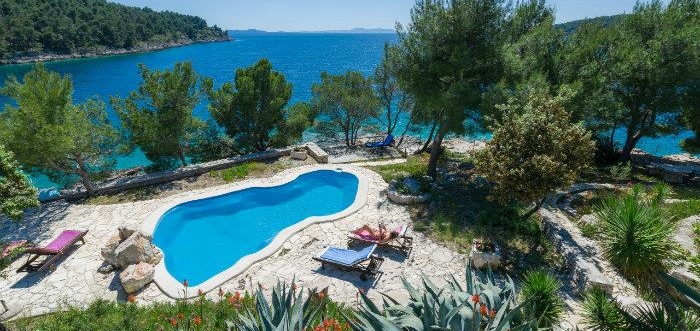 This beautiful private holiday resort offers guests a peaceful seaside retreat surrounded by half a kilometre of coastline nestled in a stunning turquoise bay. Located near the picture postcard town of Milna on Brac Island , this fabulous villa is offering a seasonal reduction of 25% on selected dates.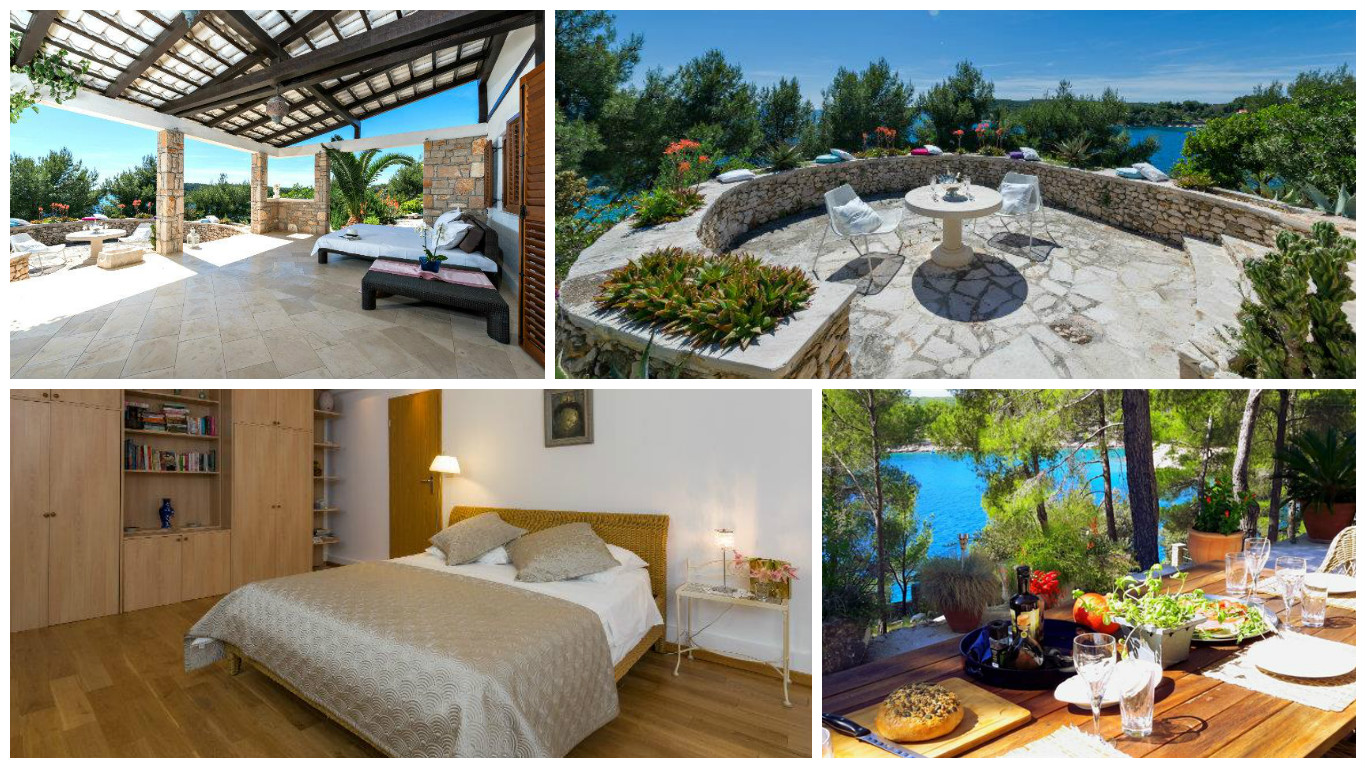 This luxury villa with pool sleeps 8-10 persons. There is an option to accommodate up to 3 additional persons (bringing the total to 13 persons) in an apartment located on the estate. View webpage for details
The Brac Island Experience
Once on this 50km long island you will be assured of a wonderful authentic island holiday experience, exploring picture postcard harbour front towns dotted around the island such as Milna, Sumartin, Sutivan and Postira. Get away from the crowds by venturing inland to one of the rustic towns and villages. Visit the town of Bol and it's beach 'Zlatni Rat' (Golden Horn), a town popular with surfers. Visit the many local Konobas (similar to a taverna) serving delicious Dalmatian specialities such as locally cured hams and cheeses, as well as Peka dishes (meat, fish or vegetables baked under a bell in a wood fired BBQ). Make Brac your base by chartering a boat to explore the beautiful turquoise bays or explore other nearby islands such as Hvar, Vis or Solta. You will feel truly feel revived and relaxed from your villa holiday on Brac island

How to get to Brac Island
Brac island is a popular holiday destination in view of its' easy access from Split city via a regular frequent 45 minute car ferry connection from the mainland to the island. Guests can also access the island via the Makarska (mainland) – Sumartin (Brac island) 50 minute car ferry connection, this route is useful if you are travelling from the direction of Dubrovnik and need to get to Brac Island.
For the best chance of getting your ideal villa for the right dates, our advice is to book early. All our properties can be booked online, but if you prefer to talk, we are always on hand for guidance. Simply complete our Contact Us Form, or call us on  +44 (0)20 8888 6655 and one of our experts will help you to find your ideal holiday property.

Croatian Villas

All offers subject to availability and Croatian Villas
Terms and Conditions
. 
Offers may apply for a limited period/minimum stay on selected travel dates, tourist tax not included in above prices. Check web page for details.