THE CROATIAN KONOBA – A VERY CROATIAN STORY!

Just as the taverna is to Greece, the bistro is to France and the trattoria is to Italy, so the konoba is to Croatia. We generally understand that these tavernas, bistros, trattorias or konobas are usually fabulous little restaurants, often family owned and run, with a shorter or simpler menu than other, perhaps more formal restaurants and where special daily dishes using local produce feature heavily. Sometimes menus even featured a grandmother's special recipe and so on.

In Greece, tavernas were traditionally thought of as often having some kind of live music and in France and Italy the bistros and trattorias had an expectation of perhaps faster service and slightly crazy waiters while the common thread has always been excellent food, superb value and special dishes of the day.The story of Croatian konabas comes mainly from coastal Croatia and starts at the family home. In some regions "konoba" means "cellar" and this is where the family would traditionally keep their own home-made wine, rakija (brandy) other herbal-fruit drinks, dried fruits and home-made jams (including figs and apples), olive oil, home-made cheeses (from their own sheep, goats or cows… or from those belonging to a friend or family) together with cured or smoked meats such as hams, sausage, salami and so on.

Families and friends would gather in the konoba to sample all these home-made delights often for a special gathering or a party. Occasionally some fresh fish would be thrown on a simple outside terrace grill- barbeque by the konoba, or someone would make a fabulous birthday cake… and – hey presto, the humble konoba kind of expanded!
One big difference between the Greek tavern and the Croatian konoba is that there is no plate throwing in a konoba!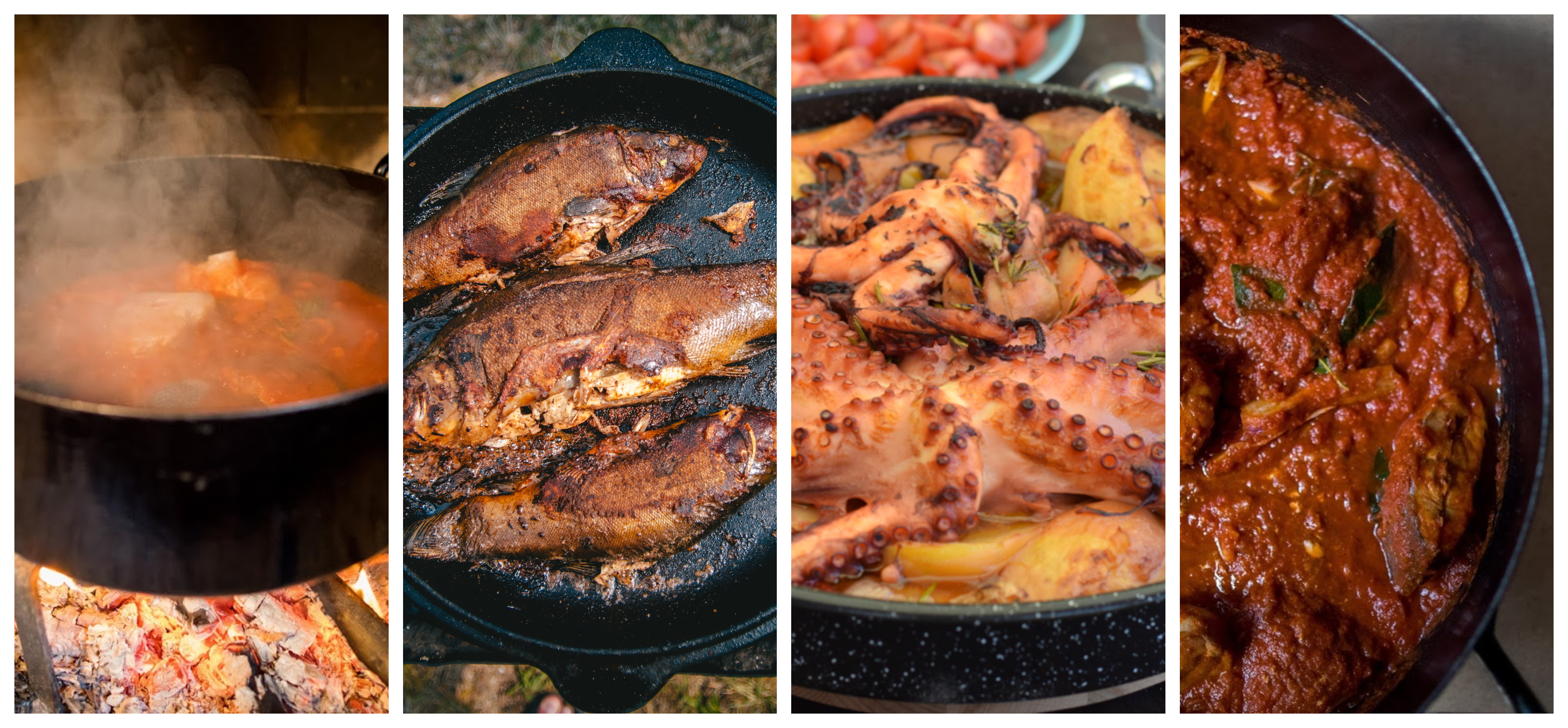 The tradition of the konoba goes back many years. Today in Croatia visitors will find some konobas that are very traditional, with a short menu of delicious home-made dishes and they will also find some with more extensive menus and even some which produce such fantastic meals that they have overtaken official-category "restaurants" in terms of demand for a table!
Traditionally konobas were named after the family, owner or location so places such as "Konoba Mate", "Konoba More" (sea) were common and nowadays the word "konoba" is sometimes even dropped.
There are hundreds of fabulous konobas along the Croatian coast and islands offering their own olive oil, cheeses and more – take a look at just a few:
Near Pula 
Konoba Batelina, in a quiet residential spot in Banjole (15 minutes by taxi from Pula), run by the family Skoko whose fishing tradition goes back hundreds of years (Dad still fishes daily and son David is chef – now a rather famous television one). Fantastic food, don't look at the menu just go for the daily specials including lots of blue fish which is "king" here and home-made pasta dishes (with lobster and crab). Reservations essential, cash only.

In Split 
Konoba Varos, well known and just above the old hotel Bellevue, everyone can give directions as it is a favourite with locals.. With over 100 years tradition, the octopus and seafood dishes are superb with "peka" (under the bell ) dishes too. Fantastic wine list. This represents the heart of the Dalmatia region's cuisine.

In Tucepi
On the Makarska Riviera – Konoba Postup near the harbour is a favourite with locals too and serving delicious fresh daily fish specials. Beautiful outside terrace.

Near Dubrovnik 
Konaba Veranda, a short trip from the centre to the Stokovica "suburb" (so to say) where the family motto is "we serve memories" and grandmothers, aunts and others contribute to the daily menu. A fabulous spot serving fish, stews and "peka" dishes (under metal bell).

The Croatian konoba: steeped in tradition, ever evolving and yet, often, one of the best ever holiday memories.
---