TOP 10 THINGS TO DO IN ISTRIA
Croatia's Northern region, the pendant shaped peninsular of Istria, is unlikely to disappoint as a holiday destination.  Easily accessible from most European destinations and offering routable connections from outside Europe, the region can be accessed from 5 airports (Pula, Rijeka, Zagreb, Trieste in Italy and Ljubljana in Slovenia) along with a direct scheduled catamaran service from Venice. This picturesque region offers a wonderful variety of breath-taking scenery and experiences to satisfy travelers.
That Istria straddles Italian and Slavic worlds is something taught during school lessons.  Explore the destination for real and you will gain a whole new perspective; it is impossible to imagine just how this meeting of East and West influences the culture, gastronomy and architecture. On a short trip, many visitors fail to visit some treasured spots, for this it is worth renting a car and driving through the green suburbs along the shores of the Adriatic along Istria's eastern coast followed by a northerly drive up to the Slovenian border. Venturing further than guidebook "highlights", Authentic Villa Holidays has put together the 10 things to do in Istria:
Roam around Rovinj
If ever there was a city made for Instagram, Rovinj has to be one of them. This striking seaside hilltop town which sits as a backdrop to its scenic fishing harbour is simply drop dead gorgeous. A tangle of cobbled streets will take you to the top part of the town ending at the magnificent Church of St Euphemia. Sitting at Rovinj's highest point and offering stunning sea views, come up in the early evening to enjoy the most magnificent sunsets.  Venture among its narrow streets to discover an array of pretty restaurants and bars, each one exuding its own character and characteristics. Particularly good is Kantinon restaurant, a traditional Croatian Konoba serving cucina povera, which translates as "cuisine of the poor" or "peasant cooking", simple dishes made with natural and humble products from traditional Istrian pantry. Here, what counts is the pure, unadorned concentration of flavours combined with the local culture. The restaurant itself is as uncompromising and as simple as a konoba is meant to be, with the walls relieved with hundred-year-old prints of the local cattle market, fish stalls and Rovinj as it once was. The restaurant also features an authentic vintage five thousand litre wine barrel. They sure liked a drink back then.
Head over to the Lim Channel
From Rovinj, take a boat tour or a self-drive to the protected natural reserve of the Lim Channel, one of the most beautiful natural channels along the Adriatic coast. The special water along this 35 km canal consists of less salt and higher levels of oxygen which results in an abundance of fish and shellfish. Oyster, mussel and fish farming occur in the canal so it goes without saying that the few restaurants down by the bay serve the most delicious sea food. Well worth stopping for at lunchtime. Nearby, the St. Romualdo cave has protected status due to being home to the largest bat habitat in the country. Remains of early man as well as those of animals which used to roam the area such as lion, hyena and leopard have also been discovered in the cave.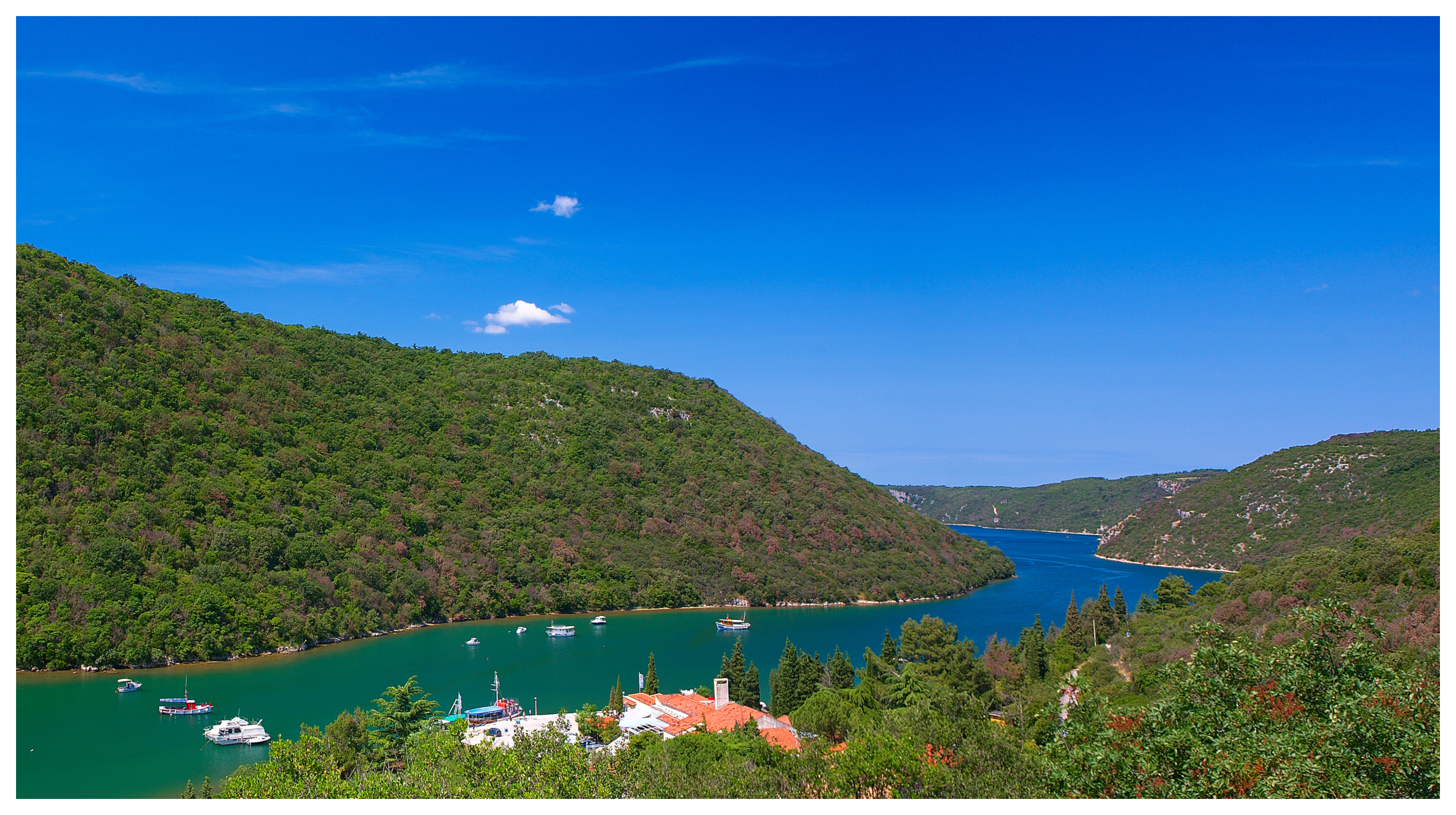 Have a wander around pictureque Groznjan
The Medieval town of Groznjan, known as "the city of artists", is an international artistic cove. In summer, it transforms itself into a stage for the city's 'Jazz is back' jazz festival. Its medieval architecture and labyrinth of narrow streets is filled with a wide variety of art studios, galleries and artisan workshops as well as pretty coffee shops, bars and restaurant all of which gives it a cool hippy vibe. The origins of its current artistic status began in 1965 when a community of artists moved into the empty houses left vacant by the Italians after the Second World War. It is the only Croatian settlement to have an ethnic Italian majority. From Groznjan's hilltop, one can enjoy views of over twenty nearby villages, interspersed by vineyards and olive groves.

Visit Motovun and reward yourself with stunning views from the top
Motovun remains the most attractive and famous medieval town in the country. The view from the top is well worth the visit alone. The town is home to the International Motovun Film Festival which takes place every  July. It is also the home of truffles and wine. With all this going on, we recommend it as a must-visit destination for go for foodies. Surrounded by lush forest and the River Mirna, the town enjoys the benefits of fertile land – ideal condition for the growth of black and white truffles with their distinctive aromas.  It's no wonder this place is a must visit destination for wine and food lovers.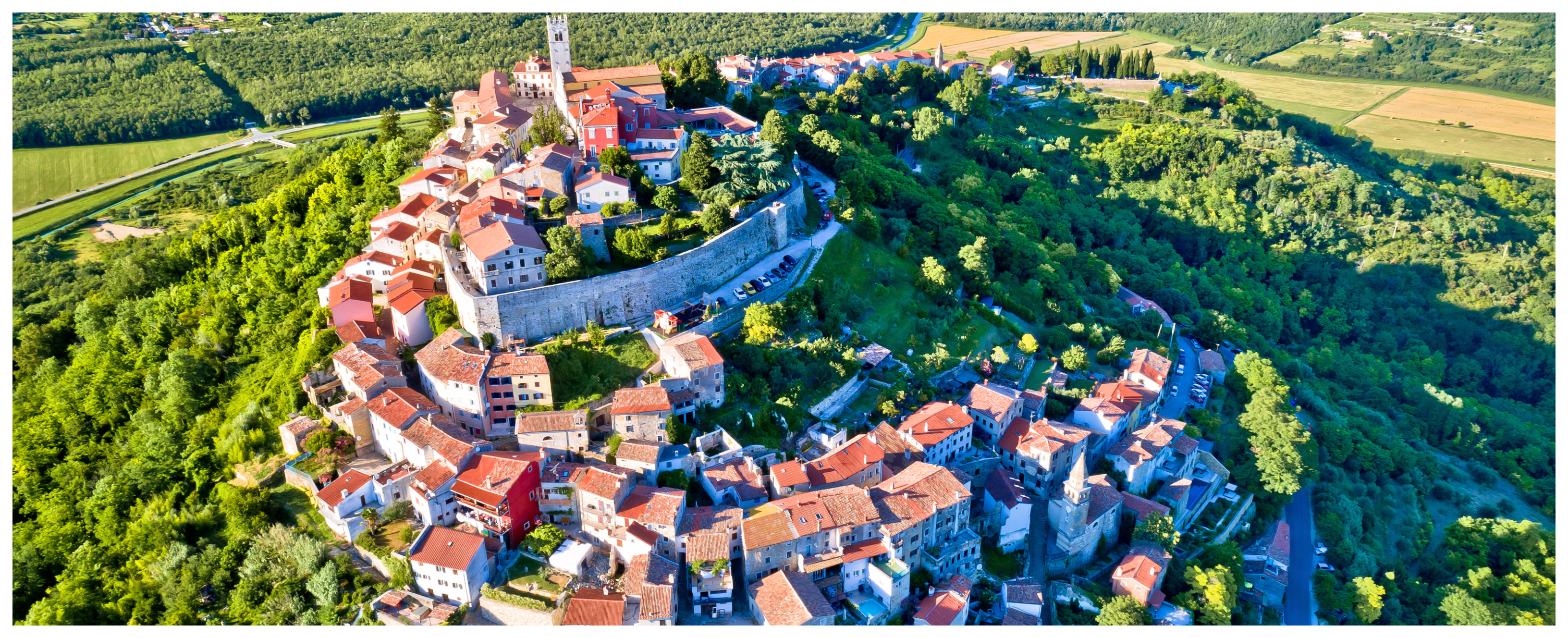 Have a go at Truffle hunting and get to eat some too
If the setting of Motovun and the Central Istrian area has teased your curiosity, do not leave without experiencing the traditional activities of Istria: truffle hunting and truffle tasting. Join a truffle hunting group and embark on a search of the most aromatic truffles in the forests of Livade. Join a licenced truffle hunter and guide along with trained dogs during truffle hunting season and learn about the world of truffles. Every weekend from September to November, the Zigante Truffle Days takes place, an established truffle fair where you can try truffles prepared in every way including truffle ice cream, chocolate and crisps. The fair is organized by the Michelin Guide, recommended  Zigante restaurant, once holders of the Guinness book of records of the biggest truffle ever found, weighing 1.3Kg. A meal at Zigante restaurant is well worth a treat.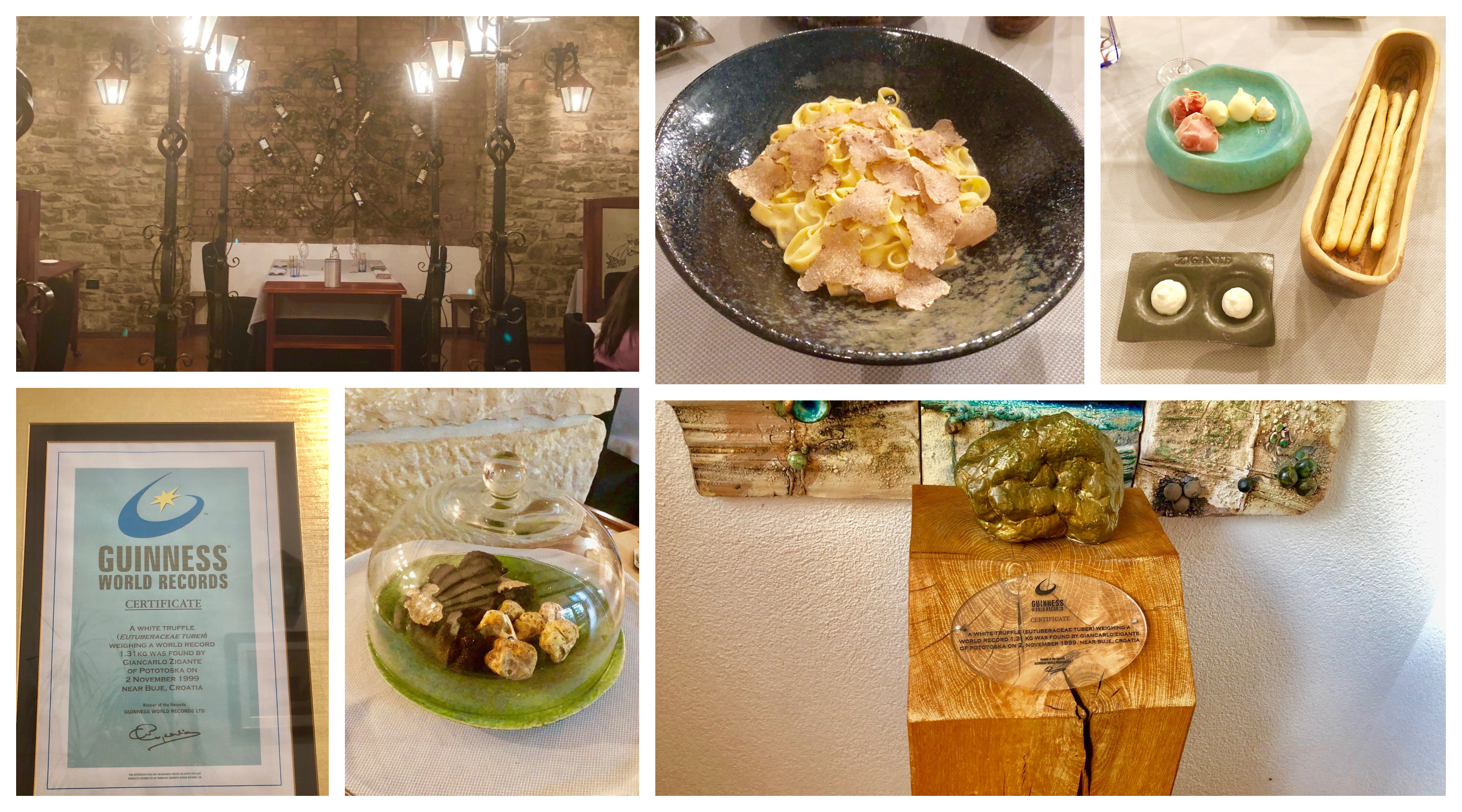 Make time for Wine and Liqueur Tasting
Croatian wines are certainly making their mark in the wine world and in recent years have come to the attention of wine connoisseurs. The area of Motovun encompasses several micro-climates where the typical Istrian grape varieties are grown such as Malvazija Istrarska, Teran and Muskat grapes. Stop at Fakin Winery,  at the foot of the Motovun hill and experience an entertaining wine tasting session of some stand out wines. For brandy lovers, Aura Distillery will not disappoint. Considered "the home of Istrian brandy", this distillery also has four shops around the region in the prettiest towns where in addition to all the different liqueurs, you can try their delicious marmalades. For the romantics amongst you, their standout 'Biska' Mistletoe brandy is a popular purchase. Take your tasting to another level by visiting the distillery in Buzet to see where the magic happens.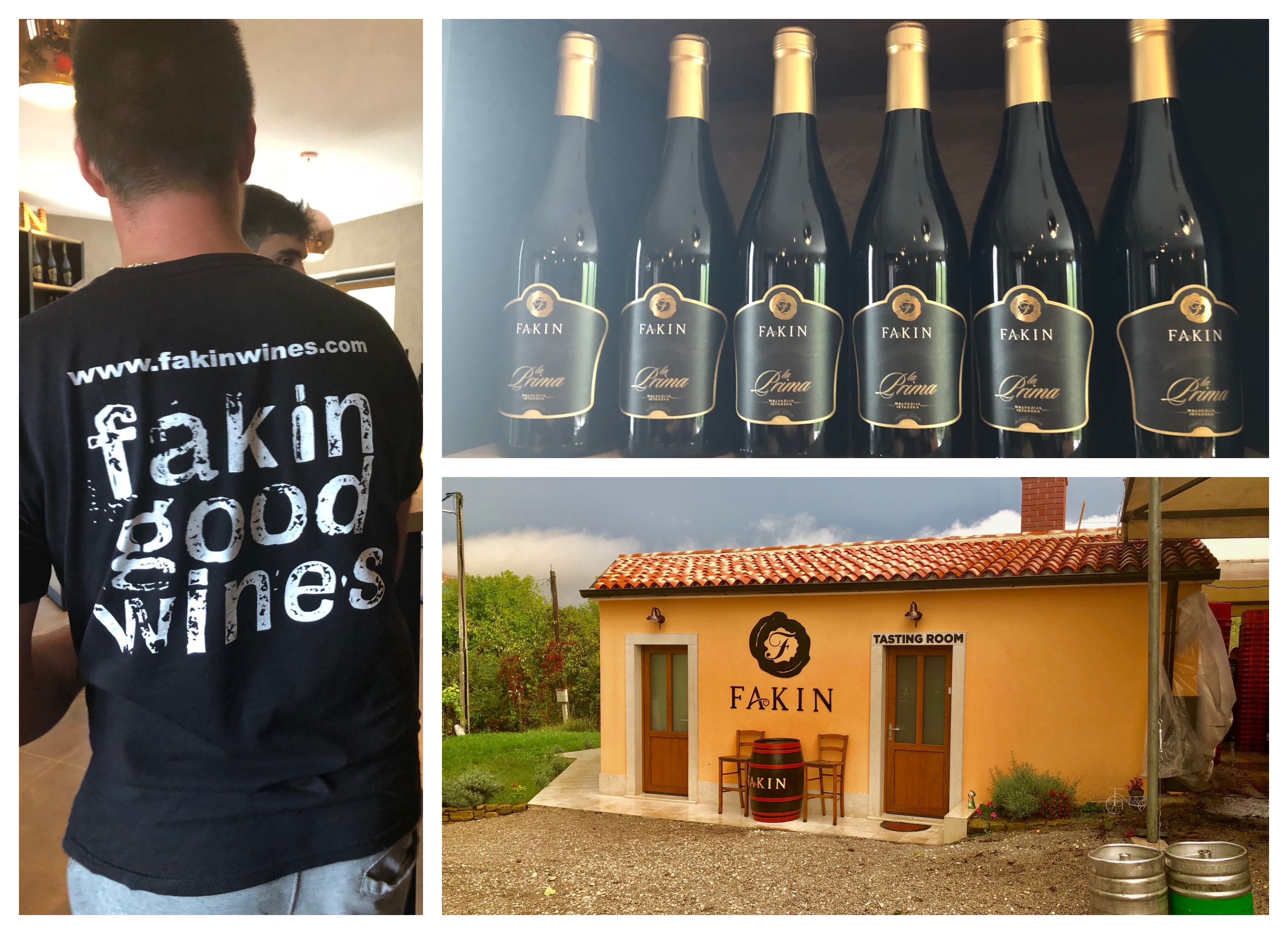 Try the Local Cuisine
Istrian cuisine has long been a fusion of different culinary traditions. Whilst truffles are certainly the biggest product of the region, olive oil is also an award-winning product made in Istria which should be tried. Divlje sparuge are wild asparagus, much smaller than the standard asparagus you find in most supermarkets. This delicacy features on the menu of every restaurant from March to May. Try the asparagus frittata (omelette) which is the signature asparagus dish of this region. Istrian prosciutto (ham) is another big hit among the finer palates. It is legally protected and has a denominated geographical origin as it must be produced only in the hinterland of Istria, at least 12 kilometres away from the sea. For those with a sweet tooth, do not leave Istria without trying fritule (fried little donuts with raisins and sugar) accompanied by a glass of Rakija, the local 'firewater'. The classical fig cake will also marry well with a shot of "Biska" – the mistletoe brandy.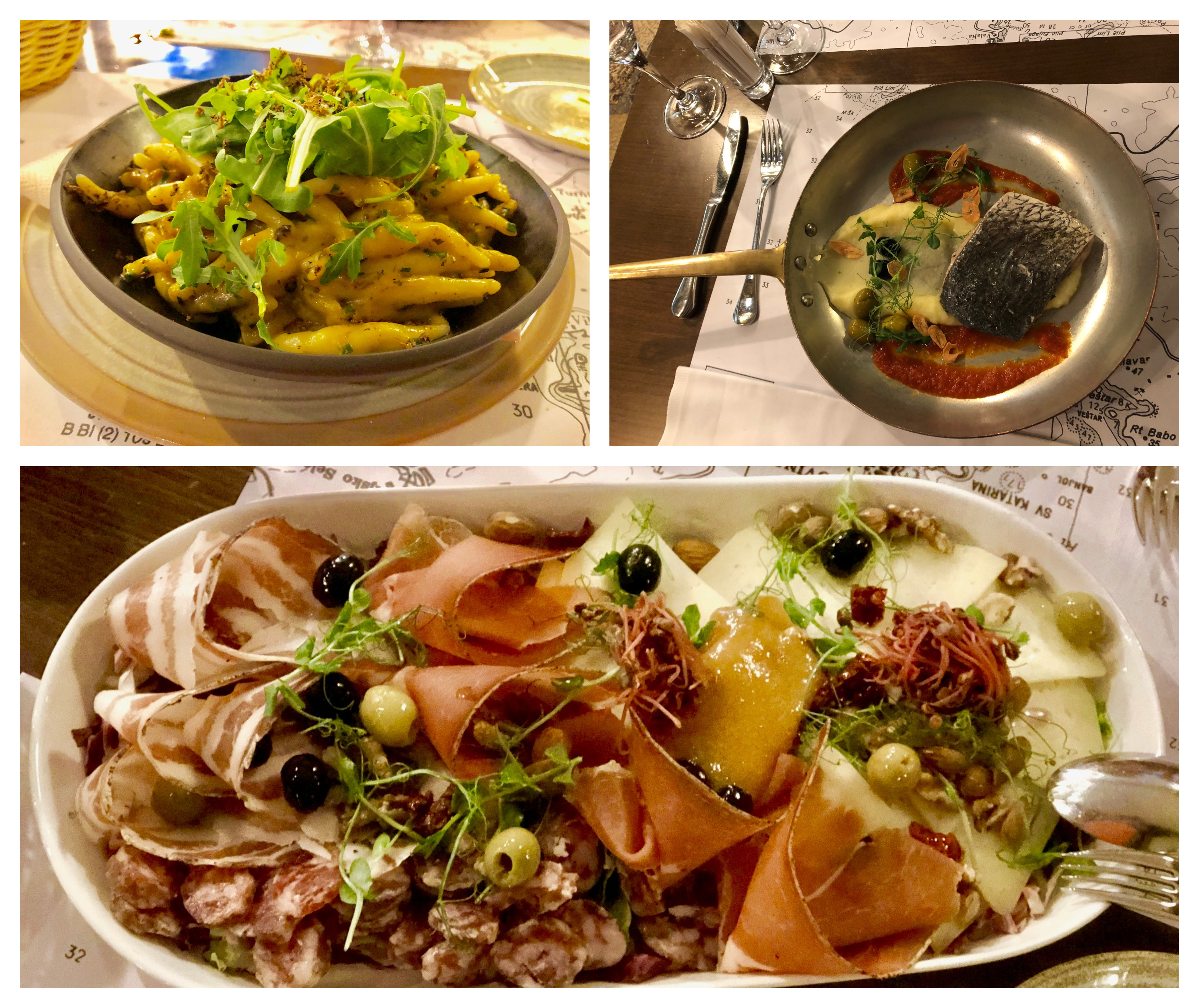 Appreciate the magnificent Pula Amphitheatre
Constructed at the same time as the Colosseum in Rome, Pula's impressive Amphitheatre, built to satisfy the Romans' love of gladiator fights, is one of the best-preserved stadiums out of all the six largest Roman amphitheatres in the world. Nowadays, not only does the arena host many visitors a year who come to look around this splendid structure, it also offers less ferocious entertainment in the form of pop and classical concerts as a 22,000-seater stadium during the summer months. Past performers have ranged from Sting, The Foo Fighters, Elton John, Luciano Pavarotti and Norah Jones.

Take a Day trip to Venice
If the famously romantic city of Venice has been on your bucket list for some time, why not combine your Croatia stay with a day trip to this stunning city? Lasting around 2 and a half hours one way on a fast catamaran with departures from Pula, Rovinj or Porec and arriving into Venice port at around 10:30am, a day trip to Venice offers the perfect option to visit the city without an over-night stay in this usually packed out Italian hotspot. The Venice Day Trip Tour  will take you directly into Venice port where you can alight straight into the city and visit many of Venice's world famous sites including St Mark's Square and the Rialto bridge. You'll have plenty of free time to wander down one of the many quiet side streets where you can discover an authentic family run canal side Trattoria offering home-made pasta accompanied by a chilled glass of crisp Italian wine. The catamaran departs around 6pm from Venice port heading back to Croatia. A day trip to Venice makes for a truly memorable day out.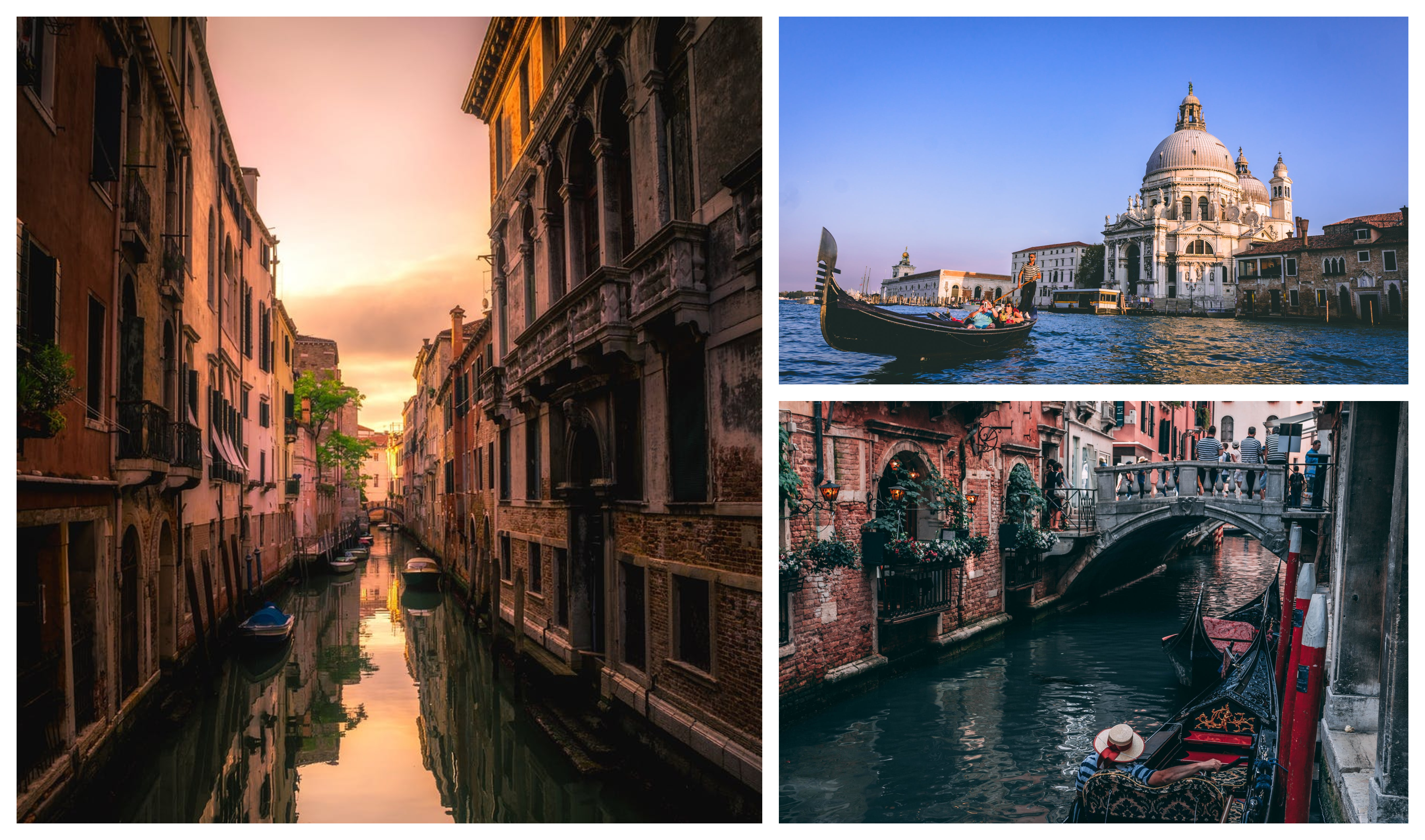 Prepared to be impressed at the Euphrasian Basilica – Poreč
Registered on the list of UNESCO World Heritage Sites since 1997, the basilica, situated in the middle of Poreč old town, is a complex of multiple religious buildings. It is Europe's only intact example of Byzantine art. Architecturally, this is another great example of how East and West once again come together in the sanctuary of the cathedral, where the columns were brought from Istanbul for the construction of the first church in the Western World to have three naves and three apses. The mosaics and decoration throughout are outstanding and the building is well worth a visit.

---