Top 10 Things to Eat & Drink in Croatia
It's no surprise, given Croatia's geographical position at the crossroads of Central and South East Europe, that Croatian's cuisine draws its' influence from the many countries which surround it with a strong influence of Mediterranean and Balkan Flavours. The country's long coastline gives it access to fresh seafood which is popular and can always be found on any menu. It is also one of the select number of countries in the world which produces its' own truffles. Regional dishes are a plenty and visitors will not be disappointed with the abundance and variety of delicious foods to be experienced when visiting the country.
In order to help with your food and drink choices, we have put together 10 Croatia food and drinks you must try should you find yourself in this incredible destination.
1. Peka
This slow cooked tasty dish consists of either octopus, lamb, veal or chicken and is always  accompanied by vegetables and potatoes. The dish is also known as 'under the bell' as it is essentially cooked under an iron lid or pot covered with coal and embers. Peka takes time to cook, around 2-3 hours is required to produce a truly melt in your mouth eating experience. We recommend making a reservation at a restaurant or 'Konoba' (similar to a taverna) in advance as the dish will need to be prepared before you arrive.

2. Olive Oil
Croatia's award-winning olive oil is known for its quality and distinct piquant taste.  Extra Virgin olive oil from Croatia's Istria region is particularly recognised as having exceptional organic quality and a delicious pungent peppery flavour. Pour some out in a side dish, tear some freshly baked bread into small chunks and dip into the oil for an instant treat.

3. Truffles
Talking of Istria….it is the place to go for truffles where a plentiful bounty of truffles can be found in the forests. The region was a one-time holder of  The Guinness world record for the largest truffle found at 1.31 kg. Both black and white truffles can be found here and are a common ingredient found on Istrian menus. We highly recommend the truffle pasta dishes using Croatian Pasta shapes such as fuzi and pljukanci.  Gourmet shops can also be found all over Istria supplying truffle infused products from truffle oils to truffle sauces.

4. Burek
Burek is a popular street 'fast food' which can be purchased from bakeries and supermarkets. It is a flaky bake filled filo pastry with the most common filling being a type of 'Feta' cheese from Croatia. Spinach or meat are also other types of savoury fillings to be found.  Burek can also be made and served with sweet fillings such as apple or cherry which make it a similar dish to strudel.

5. Black risotto (Crni Rizot)
This flavoursome seafood dish Is made with squid or cuttlefish, red wine, olive oil, garlic and squid ink which results in the colour of the rice turning black. This unique dish is popular amongst both locals  and tourists and is easily found in eateries along the Adriatic coast.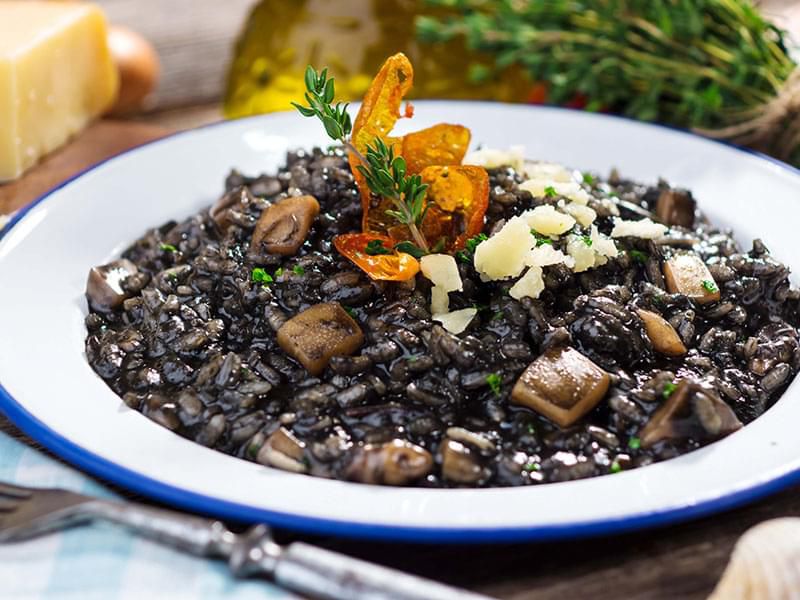 6. Pasticada with Gnocci
Pasticada is a delicious Dalmatian speciality and the best way to try it is in someone's home prepared using the family recipe. A lovely beef joint is inserted with slivers of garlic, olives, carrot then left to marinade overnight in wine. Additional herbs and vegetables are added to the dish the next day which is then baked in the oven.  When finished, the joint is sliced for serving and should show specks of carrot, garlic and olives pressed in the meat. Serve the  slices with homemade gnocchi and the rich gravy sauce accompanied by a glass of home-made wine. It doesn't get much better than this.

7. Dalmatian Platter
In common with other Mediterranean countries such as Spain and Italy, a traditional Croatian meal often begins with a platter of 'prsut i sir' which means a 'prosciutto' style ham  and a local cheese.  Using their own traditional preparation techniques, their versions are uniquely Croatian. Istrian ham is cured for over a year, dry salted and seasoned with spices whilst Dalmatian ham is smoked for up to 2 months. Both are delicious and are almost always accompanied by a regional hard cheese and yummy warm bread.

8. Fritule
For the sweet toothed, these fried pastries which resemble small donut balls are very moreish and highly addictive. They are generally served with a coating of icing sugar or a drizzle of chocolate. Once you start you won't finish!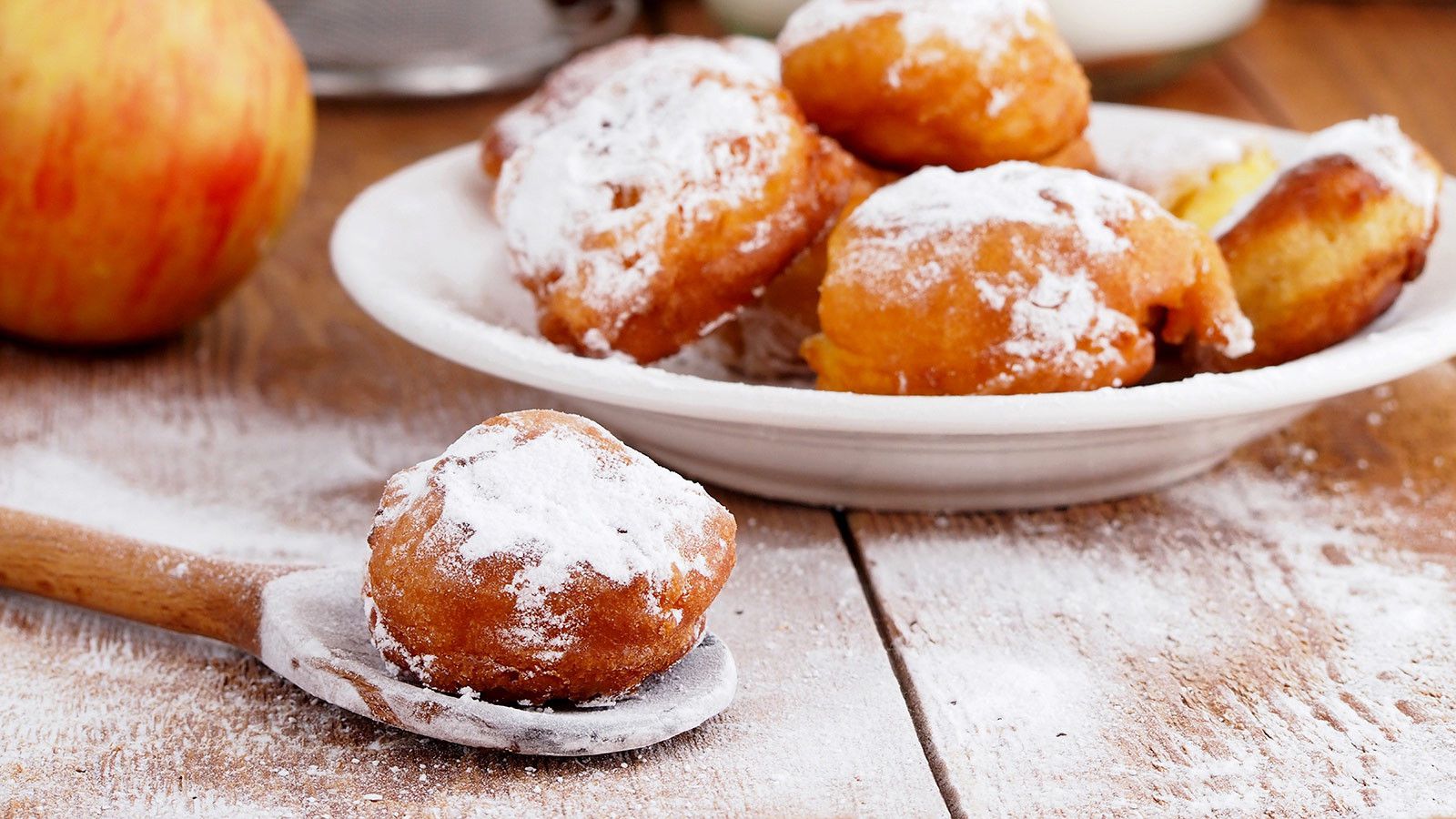 9. Croatian Wine
Croatia has a rich history of wine production and all over the country there are vineyards and winery's scattered around producing red, white and rose wine from a variety of grapes each one unique to each region. If you are in Istria we recommend Malvasia whilst over in Dalmatia do try Posip wines.  Croatia's Slavonija region produces the easy to drink Grasevina which is also one of the country's most popular wines and is served in most homes.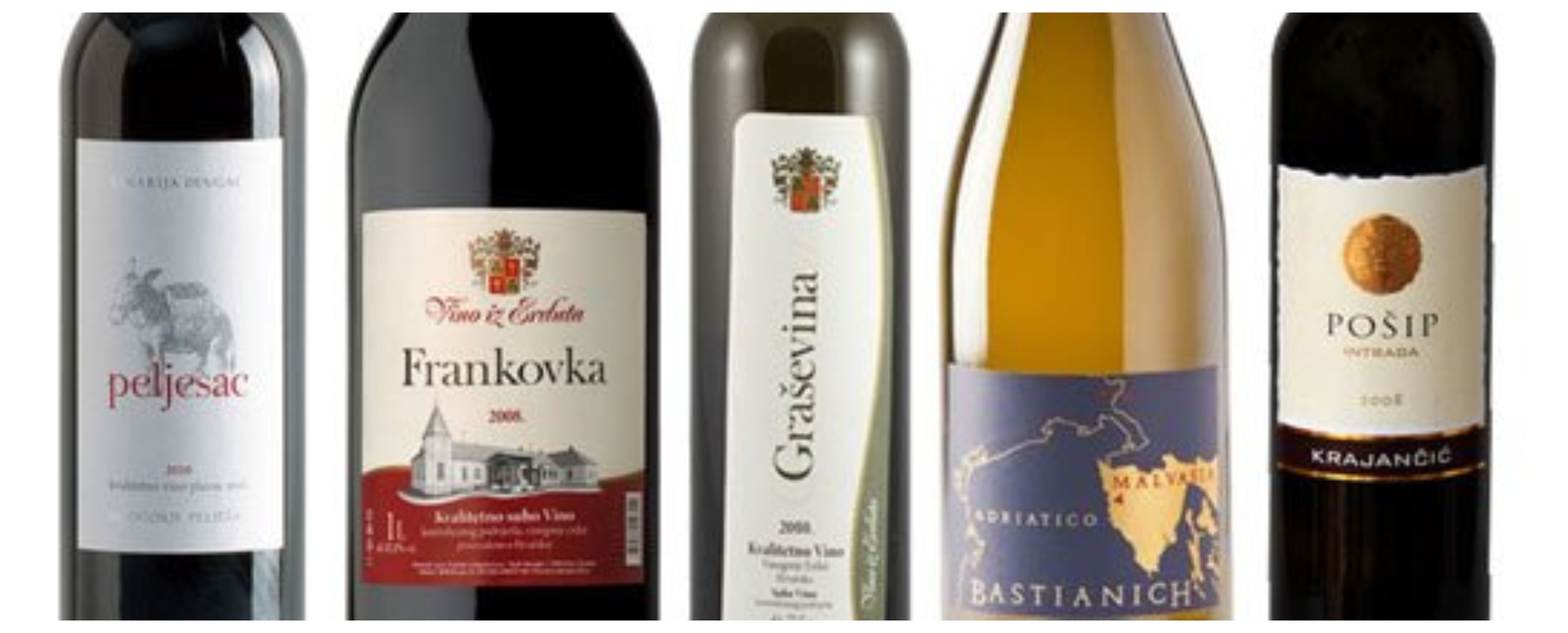 10. Rakija
Rakija is strong Croatian Brandy which is made from fruit such as plums and pears the most well-known being Slivovica (Plum brandy). This clear fruity spirit contains up to 40% alcohol, (homemade batches can be even stronger) and a modern take on this drink is serving it ice cold from the freezer. Local country dwellers tend to make their own from left over fruit on their land. Traditionally, meals in Croatia will either start of finish with a shot of Rakija which must be sipped slowly and not slammed….don't be surprised if you start AND end with this drink.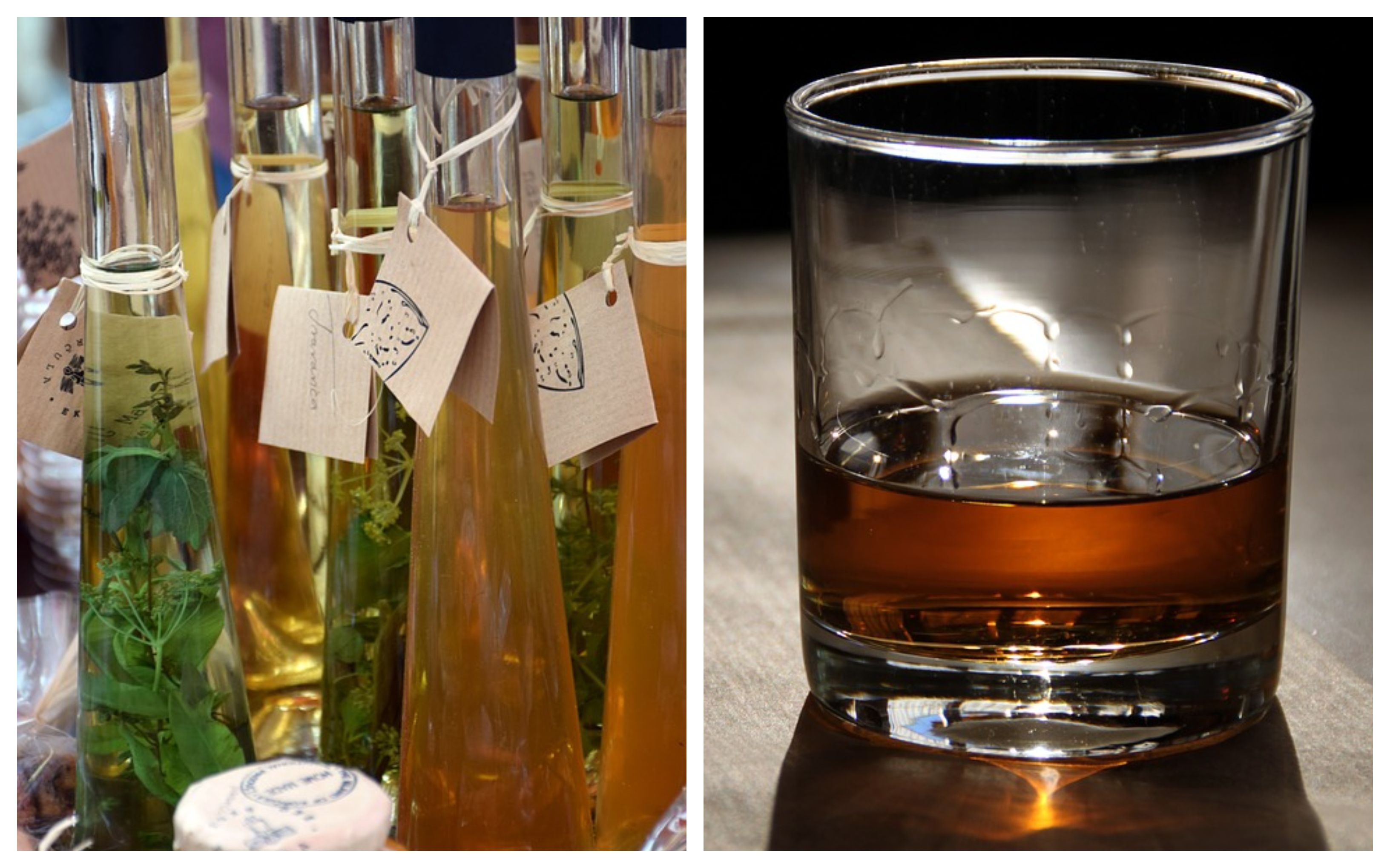 ---