What to do in Croatia – An Alternative Guide
1. Sea Champagne
"Sea champagne" is produced on Krk Island in the Kvarner Bay (it cannot be called "champagne" because it is not produced in the Champagne region in France). A wine producer in Vrbnik on the island of Krk decided to experiment with laying down some of his bottles on the sea bed… and it worked! Seemingly the dark and the calm of the seabed did what was necessary (with a turning of the bottles after a few years). The total laying down is usually five years – and the next "lift up" is expected to be June 2016. It may be around 200 euros a bottle but really worth it for this "once in a lifetime experience". Visit Vrbnik and see amazing black and white pictures of it all!
2. Donkeys
Animal lovers look away! Yet there is an upside to the story… In the 60's and 70's, Croatia (then part of the former Yugoslavia) was embracing the industrial revolution – the more factories the better was the creed, with little, if any, regard to traditions and conservation. During that time, a huge percentage of donkeys were sold to Italy for use in a kind of mortadella that has donkey meat as an ingredient. All change now! Croatia is encouraging donkey breeding and there is a sanctuary in Istria in Rasa (near Pula).
3. Cherries from Zadar
A very distinct type of sweet cherry is grown in the Zadar region, in Northern Dalmatia. The famous maraschino liqueur is made from these and you'll see it served straight, in cocktails and on desserts in bars and restaurants.
4. Film Locations
It's well known that famous Dubrovnik has been the filming location of recent series of Game of Thrones. However, Croatia's film location heritage goes further back. The capital Zagreb was used in the filming of Fiddler on the Roof (Topol) and Sophie's Choice (Meryl Streep). The hauntingly beautiful area of Cape Kamenjak in Istria was used more recently in Season of the Witch (Nicholas Cage). Film location scouts are rumoured to be trawling the islands….

5. Rab Rocks
Rab Rocks is the new rock and blues two day festival that kicked off last year on the island of Rab (the place that has 22 golden sandy bays – unusual in Croatia). Usually set for the last weekend in August, the line-up is expected to include bands from Croatia, Slovenia and the UK. There's a massive open-air stage in the square in Rab's old town and entrance is free.
6. Pirates
The seaside town of Omis, south of Makarska has a strong pirate heritage. The word is "gusar" in Croatian – you'll see this word featured in cafe names and menus across Omis. Every year in August there is a "pirate festival" with special events and costumed parades reflecting the historic past.
7. Croatia on Horseback
There are not many places in Europe where you can go swimming with your horse during a morning hack. In the Istria region there are two stables where you can! One is the Manjadvorci Ranch near Pula and the other is Samy's near Medulin. Rides also include seaside trails, olive groves and sometimes picnic rides are available.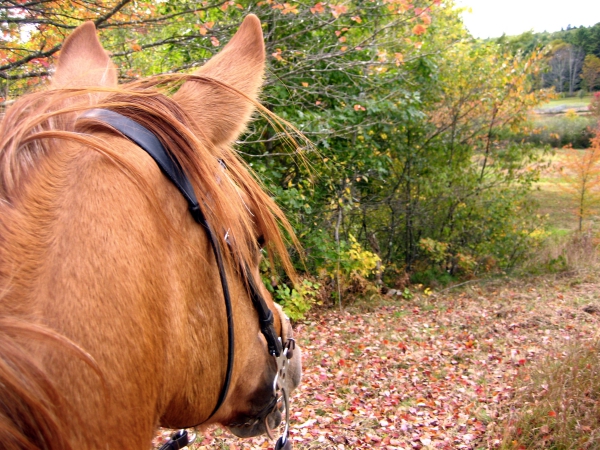 8. Historic Architecture
Dubrovnik's famous ramparts are something that almost every visitor includes on their sightseeing and most people walk all or part of the walls. Split's old city is also surrounded by ramparts and now, sections of the walls can be visited. It is a 'work-in-progress' and a great initiative. Contact the Split city tourist office for details as restrictions apply.
9. Wild Swimming in National Parks
If you take a day trip to Brijuni from Fazana near Pula (Brijuni is one of Croatia's National Parks), break away from the tour group and go swimming in Verige Bay. Once a Roman settlement, the story is laid out and when swimming you will be able to pick up a piece of original Roman roof tile from the sea bed – due to the changing sea levels over centuries. It's easy to visit Brijuni without the escorted tour. On arrival you can walk, hire bicycles or hire golf buggy to get around. A stunning spot!
10. Changing Landscapes
The Island of Cres in the Kvarner Bay has one of the most distinct examples in the Med of how landscape changes where latitudes do too. The 45rd parallel crosses the island between Beli and Cres Town and the topography changes immediately as if a screen had been pulled down: one second all barren stone, the next rich fertile olive groves. Many of the olive trees here are over 1,000 years old.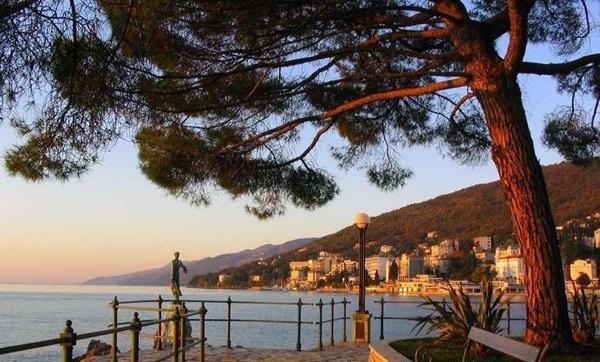 ---