What to See and Do on Korcula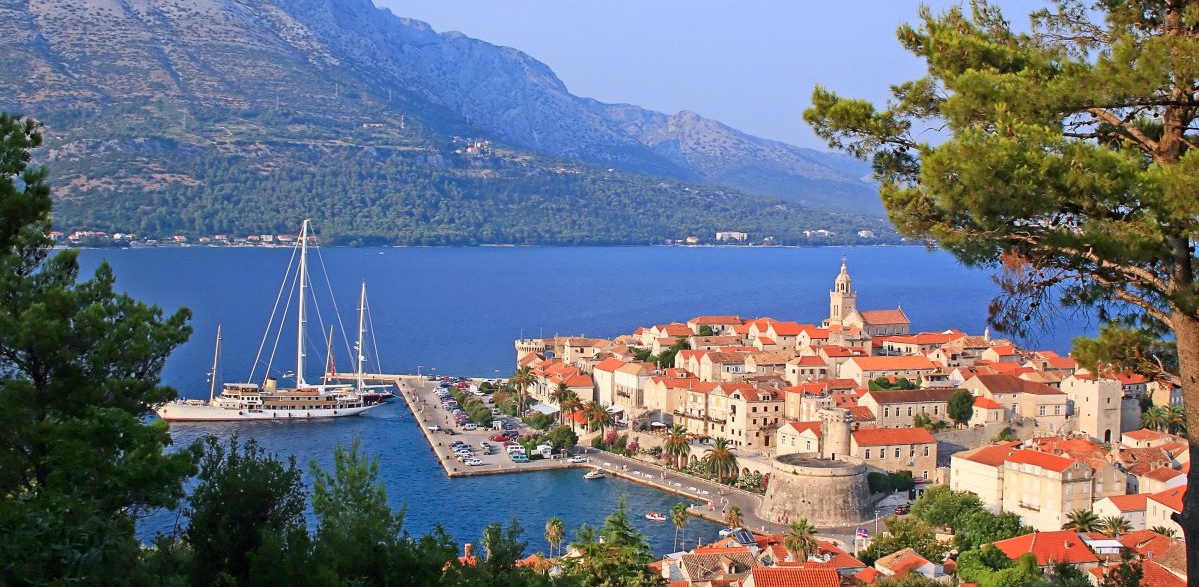 Pronounced "core-choo-lar", this is an island loved by the British, possibly because of its Second World War history and the connections with the late Sir Fitzroy Maclean (his book "Eastern Approaches" is worth reading). Many visitors choose a two centre holiday combining the island with a resort close to Dubrovnik. Korcula is beautiful and covered with dark pine trees, olive groves and vineyards.
Korcula Town – pocket size history
Beautiful stone squares, narrow streets, steps and a beautiful promenade encircling the town. Visit the following sites and you'll have local history in your hand: St Mark's Cathedral with exquisite Gothic, Renaissance and Baroque works, the Treasury, Icon Museum, Marco Polo's house (opinions are mixed as to whether the great explorer really was born here) and his exhibition.
Korcula – specialities and rose petals
Two local specialities rarely served in restaurants are "pogacice" (a bread-pastry pie with goats cheese, octopus, olive) and pasticada (a beef stew). Konoba Maslina near St Anthonys does – and also offers cookery classes featuring them! Try home-made rose petal liqueur in Eko Skoj shop in town (it takes a kilo of petals to make one tiny bottle).
101 Dalmatian Steps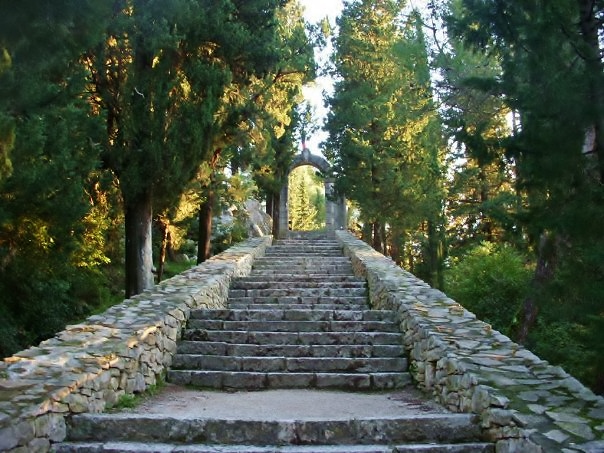 Under ten minutes' drive to St Anthony's Hill, a dramatic avenue of 101 or 102 steps (depending on how you count) with towering Cypress trees either side leads up to the chapel of St Anthony, a religious hermit. Great views.
Moreska
Famous, colourful sword dance of knights, thought to have arrived with the Moors when they passed through this region. Strong, local tradition and young boys train from a young age. There are regular performances in summer, mainly in Korcula Town and some elsewhere on the island.
Lumbarda – sand and stone
This small village, six kilometres from Korcula Town is famous for stonemasonry and visitors can see the artisans in their workshops. Sandy beaches are rare in Croatia and some good ones are nearby at Tatinja, Bilin Zal and Vela Przina where there is 200 metres of sand.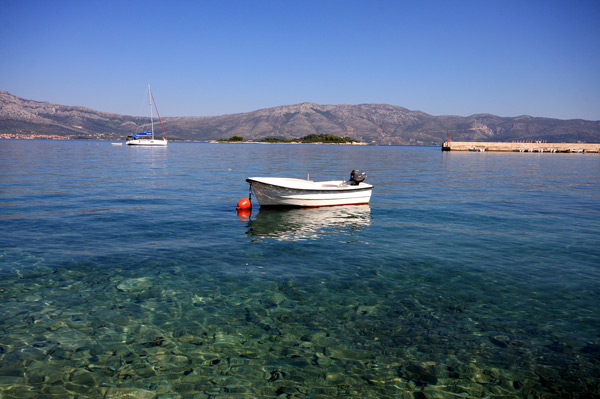 ---