January 2016 – 2015 Customer Villa Experiences – Your Top Villa Moments
---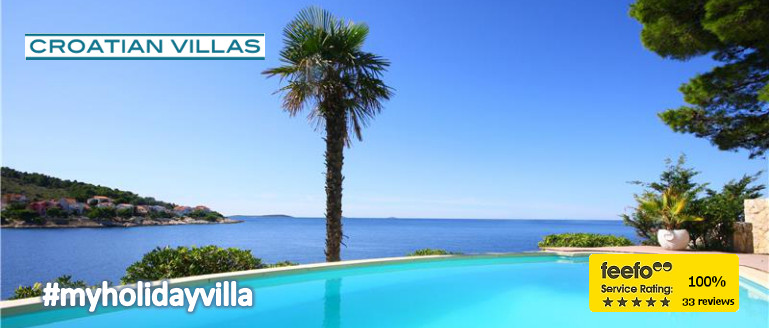 Get inspired for 2016 with some of our customers' favourite villa experiences this year:
Secluded villa for 8-12 in stunning bay near Sevid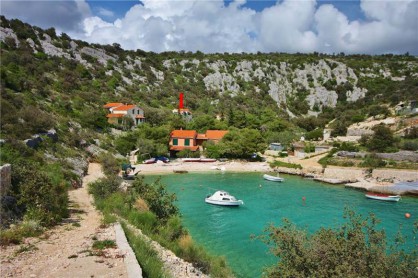 "We just loved the setting, its terraces, furniture and views, the dedicated deck by the sea with loungers and parasol. Favourite villa moment: Looking out over the sea, just magic! Has not expected from the pictures that it would be that good"
Immaculate 2 bed villa with pool, close to Pucisca, Brac Island
   "The villa was in a great peaceful location. Perfect for our young family… Favourite villa moment: Watching the kids have fun in the pool, the amazing BBQ, view from the balcony, relaxing in the gorgeous sun."
Spacious 3 bed villa with pool in peaceful location yet just 30km to Dubrovnik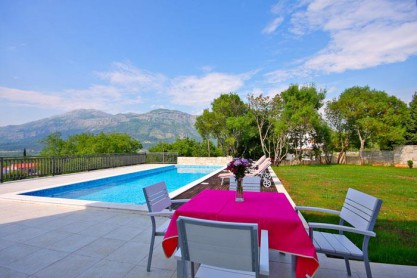 "Pictures don't do villa justice…It has everything you could want. Peaceful just perfect. You could send me back for week or two. Favourite villa moment: Swimming in pool with the smell of bbq cooking dinner outside it was all excellent"
Stunning sea facing villa for 7 with pool in Uvala Ljubljeva, near Trogir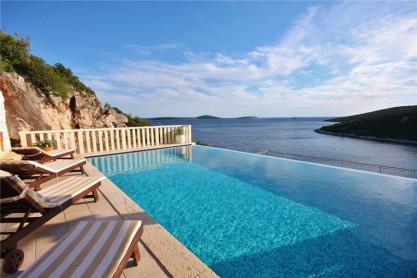 "The villa was fabulous & the views are amazing… Favourite villa moment: Waking up and walking down to the jetty, diving off & swimming in the crystal clear water then going back to the villa to sit on the balcony for breakfast – bliss!"
2 bed apartment with sea view balcony and shared pool on Ciovo island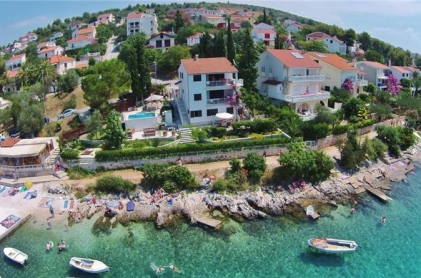 "We had the most fantastic holiday in idyllic beautiful setting.  Would recommend. Favourite villa moment:  Sitting at the pool and looking at the sea and the beautiful bay, and feeling like a millionaire!!!"
..
Villa for 8 in pretty coastal village Sevid, with pool and sea views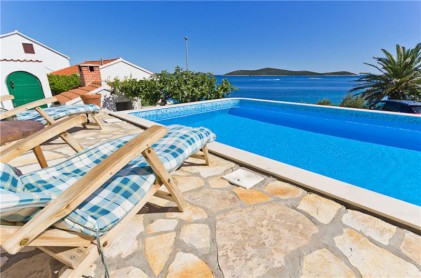 "Everything was great thanks. Couldn't have been better. Favourite villa moment:  Relaxing on the veranda with a stunning view, pool to step into, or sea just meters away with the evening peka cooking in the bbq for later! BBQ in traditional Croatian manner was special"
Luxury 6 bed villa near Sibenik on the coast with pool and amazing views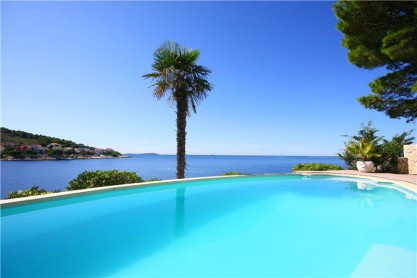 "The property was stunning with fantastic views. Favourite villa moment:  Diving in to the sea from our private jetty/ deck and sunbathing until we dived in again!"
Solta Island 3 bed house with pool, walk to pretty village and port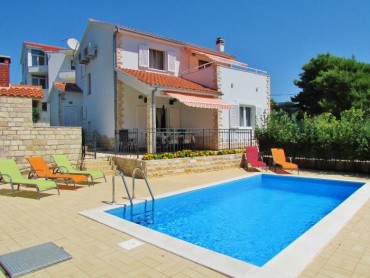 "This is a lovely property pleasantly and peacefully situated above the resort a few minutes' walk away. Favourite villa moment: Finding the pool so inviting in mid-June!"
Charming 2 bed seafront apartment in Seget Vranjica, near Trogir, sleeps 4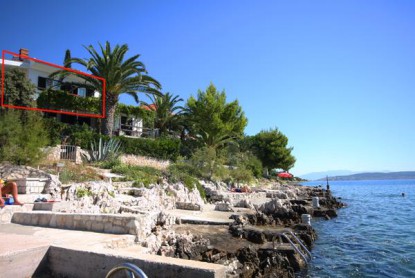 "It is comfortable, has character, beautiful views and immediate access to the sea… Favourite villa moment: One of many favourite villa moments was getting up in the morning and going down for a swim before breakfast."
Delightful stone villa for 6-8 in traditional port Milna, Brac Island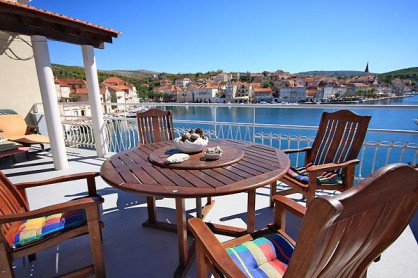 "We had a great time and fully enjoyed our breakfasts and evenings on the big terrace with the stunning view over the port of Milna. Favourite villa moment:  Breakfast on the terrace. Aperitivo and Digestivo on the terrace…"
Stunning waterfront villa with pool for 8 near Orebic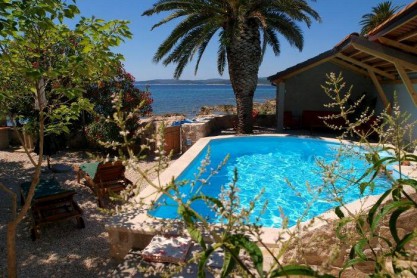 "Everything with the villa was absolutely perfect.. Favourite villa moment: Sitting outside on our patio enjoying the view and wine"
Stylish 4 bed villa with pool and lovely views close to Dubrovnik city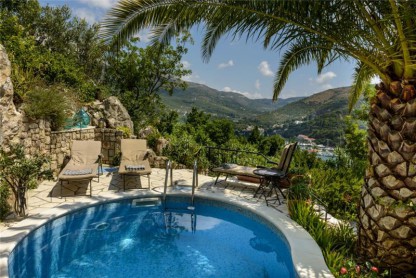 "It's a lovely villa with spectacular views… The beds were the best we have had in over 60+ villa rentals all over the world… Favourite villa moment: Looking at the view from the top pool terrace"
For the best chance of getting your ideal villa for the right dates, our advice is to book early. All our properties can be booked online, but if you prefer to talk, we are always on hand for guidance. Simply complete our Contact Us Form, or call us on  +44 (0)20 8888 6655 and one of our experts will help you to find your ideal holiday property.

Croatian Villas

Newsletter December 2015
All offers subject to availability and Croatian Villas
Terms and Conditions
.
Offers may apply for a limited period/minimum stay on selected travel dates, tourist tax not included in above prices. Check web page for details.