Places to Visit on the Enchanting Island of Brac

The island of Brac (pronounced "bratch") is the third biggest island in Croatia (after Cres and Krk further north in the Kvarner region).
Brac is less talked about than Hvar, the neighbouring island to the south yet many travellers comment that Brac is a beautiful island with fabulous beaches and one that has not been overrun by mass tourism.
Getting to Brac island:
Located in the famous Dalmatia region of the country, it is one of the easiest islands to reach, just a short ferry hob by ferry from Split. There are excellent connections to Brac from the mainland: regular ferry from Split on the mainland to Supetar in just 50 minutes, regular ferry from Makarska on the mainland to Sumartin, same crossing time, plus fast catamarans from Split to Milna and Bol and also from Bol on Brac to Jelsa on neighbouring Hvar island if you fancy a two island holiday. Also, if you like capital cities, then consider a few days in Zagreb, Croatia's followed by a leisurely villa stay on Brac. There are flights on Tuesday and Saturday from Zagreb to the island's very own airport at Bol, flight time just an hour.
Traditions:
These are clearly visible all over the island. Pretty little fishing villages where men still mend nets by hand, traditional markets and squares, local houses made of Brac stone. On that point, in Croatia, the white stone from Brac is talked about with reverence. It is quarried on the north side of the island at Pucisca (pictured above) where you can still visit the working stonemasonry school, is very hard, expensive and when polished it resembles marble. It is used in many buildings, in bars and restaurants and even in promenades – example, the lovely walkway from Bol centre to the stunning Zlatni Rat beach.
Families of winemakers continue their craft from one generation to the next.
Out and about:
The island's coast has some glorious bays and some wonderful beaches, most small pebbles or stone and with a sandy one here and there. The inland area is truly unspoilt. There are endless pine forests, olive and orange groves many of them crossed by old shepherds trails. Traditional stone walls and many typically small Mediterranean villages and hamlets suddenly come into view. The old goatherd trail from Podjazul is a good example where lizards live among black pines, there are heaths of wild rosemary and oregano when suddenly, deserted caves from the first settlers of Ilyrian times (5th century BC) appear ahead! Walkers enjoy gentle strolls or challenging hikes (local tourist offices usually have maps of the old paths). Vidova Gora is the highest peak in the Croatian Adriatic (778 m above sea level). Serious hikers can walk up or there is a winding road. Fabulous views over Bol and to the island of Hvar.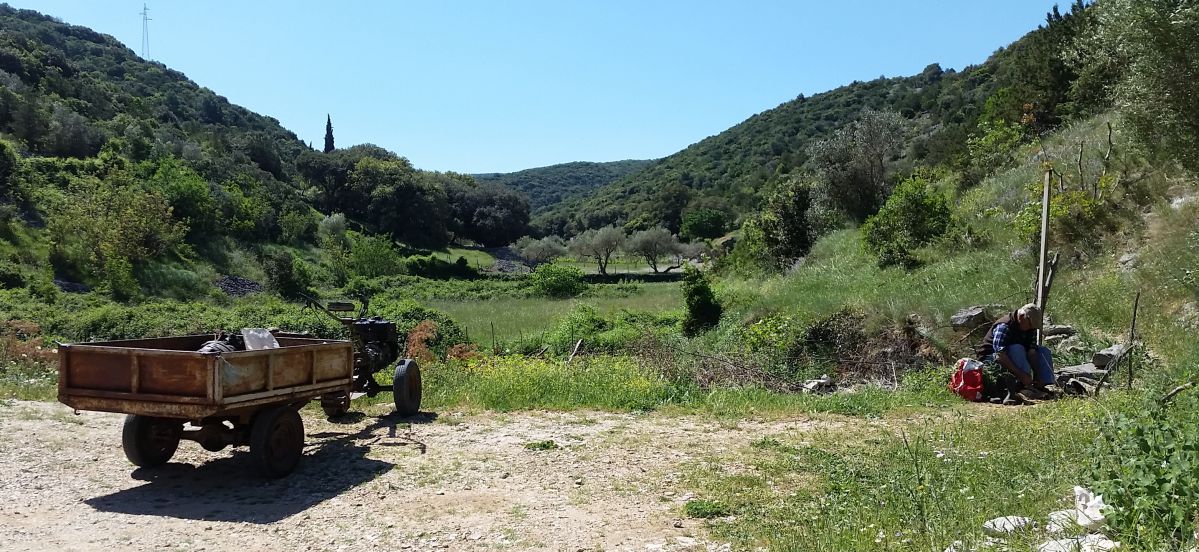 Supetar is the island's "capital" on the north coast yet really a pretty fishing village, nothing like a "capital city!". A beautiful horseshoe shaped harbour with coloured boats, buzzing waterfront with shops, restaurants and bars and some hidden away squares and churches. Around a ten minute stroll brings you to some excellent pine-fringed pebble beaches.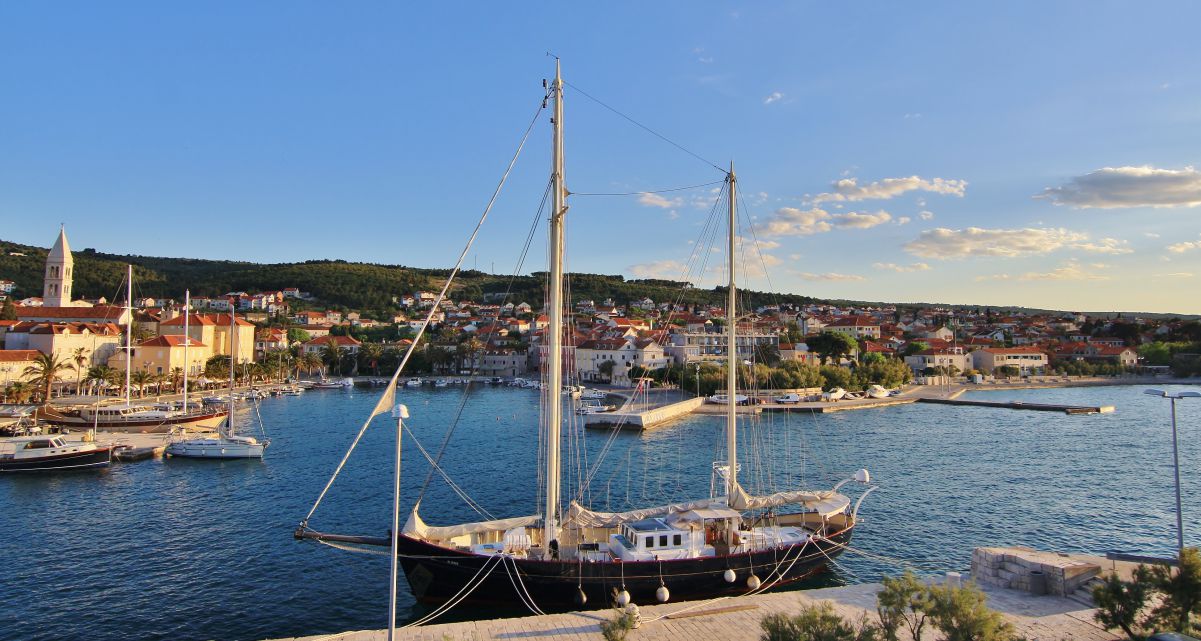 Milna on the west coast of Brac is just 18 kilometres from Supetar. A relaxed place, it is famous for the breathtakingly beautiful tiny harbour and bay of Bobavisca na Moru. This was the birthplace of Vladimir Nazor, one of Croatia's most famous writers and there are plaques and statues of him all around. Dont miss the 1000 year old white stone church of St Martin here.
Sutivan is on the north west coast of the island and has a lovely promenade from Lucica, the little harbour to various bays. With a population of around 1000, it is a real, authentic fishing village. Sometimes local fishermen will take visitors out with them. Ask at the local tourist office.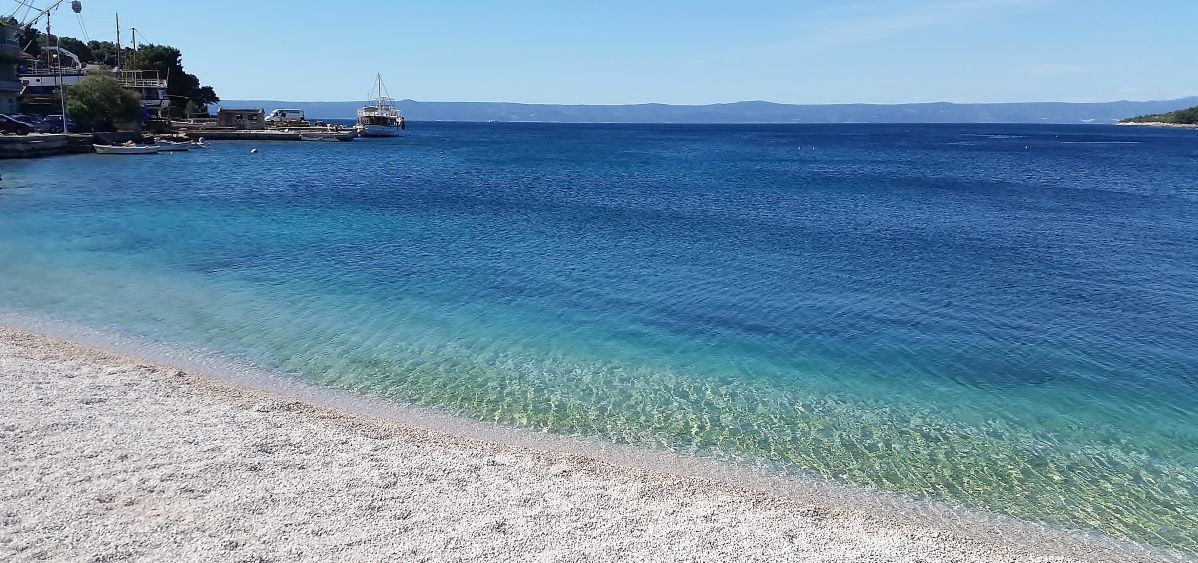 Bol on the south coast of Brac must have the most photographed beach in Croatia! The famous Zlatni Rat beach is simply awesome and the tip of the V shape occasionally changes direction according to the wind.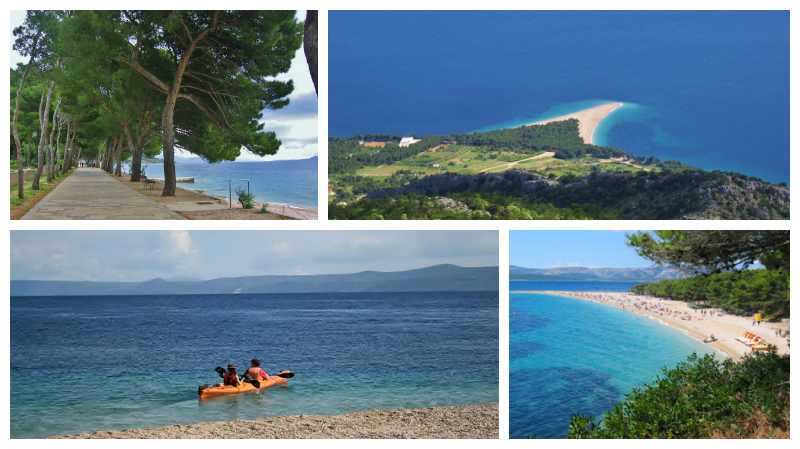 Where to stay on Brac Island:
---
---